Creative has announced that their ZiiO Android-based tablets will receive an Android 2.2 (Froyo) update for the joy of the...
Samsung revealed its newest Galaxy smartphone, a mid-range Android powered model called Galaxy Pro. The candybar phone is boosted by...
Samsung Electronics extends its Galaxy family with four new additions –  the Samsung Galaxy Ace (S5830), Samsung Galaxy Fit (S5670),...
Acer has introduced a new member of Liquid family-the liquidmini which feature subtle curves with chrome edges and is powered...
Archos announced a new version of its 7-inch Archos 70 Internet Tablet model, which they claims is the first android tablet...
Wildfire, one of the most  popular and cheapest Android smartphone from HTC, will get the anticipated Android 2.2 (aka Froyo)...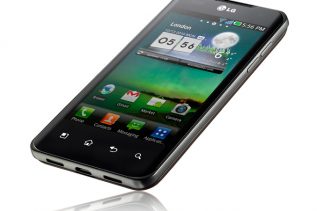 LG Electronics has introduced the world's first smartphone with a dual-core processor – the  LG Optimus 2X.  It is powered...