Corsair has decided to add a new wireless headset and a gaming PC case to its already existing Vengeance brand,...
Microsoft this week unveiled two new accessories for its Xbox 360 gaming console, the first will allow you chat with...
Headsets specialist Turtle Beach has unveiled their latest gamers-oriented creations, the PX3 Programmable Wireless Stereo Headset and the Z6A Multi-Speaker...
Jabra rolls out a new wireless headset, featuring Multiuse technology, enabling to use it with your mobile and PC simultaneously...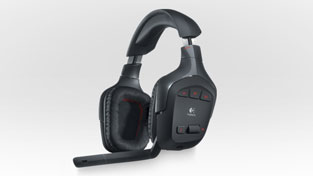 The Logitech Wireless Gaming Headset G930 is one of the latest products from Logitech's high-end range of gaming accessories. It...
Limited numbers of Creative's Sound Blaster World of Warcraft Wireless Headsets are available for pre-order starting today at www.creative.com/shop for...