Pioneer debuts  six new Elite A/V receivers, offering enhanced iPhone and iPod touch control and functionality, Bluetooth connectivity for streaming audio, Internet connectivity for streaming Internet radio, Blu-ray 3D and TV broadcast ready as well as comprehensive custom installation features.
The new line includes two affordable models – VSX-30 and VSX-31 priced at $550 and $650 as well and top-end model as SC-37. All models in the lineup are "Works with iPhone" certified offering iPod, iPod touch and iPhone users an integrated plug-and-play compability and also users can adjust the receiver's audio settings with Pioneer's first home theater iControlAV App, available for free from Apple's App Store.
The 2010 Elite A/V receivers feature HDMI 1.4a,Pioneer's exclusive PureCinema video processing for upscale, "Wide Surround"technology- "creates surround sound with a front wide speaker arrangement for a smooth feeling of motion and a wider sound field", Bluetooth wireless connectivity via an optional plug-in adapter. The VSX-30 and higher models offer Sound Retriever AIR, a new feature that enhances quality to compressed audio files transmitted via Bluetooth to more closely mirror the original recordings and provide a more robust listening experience. Several models in line have been developed in a partnership with THX and Air Studios, to ensure that the receivers deliver the highest fidelity home entertainment experience to the consumer.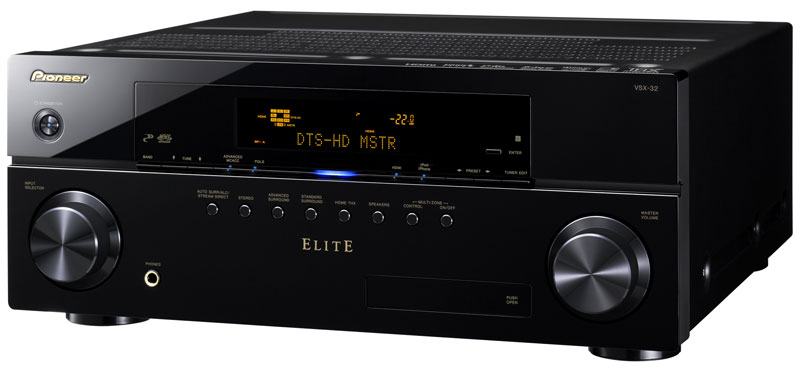 The flagship SC-37 Receiver has a Home Media Gallery feature, which allows an easy way to access photos and music files from a networked computer as well as SIRIUS internet radio and Rhapsody for on-demand access to more than seven million songs. The SC-37 model will cost you $2,200.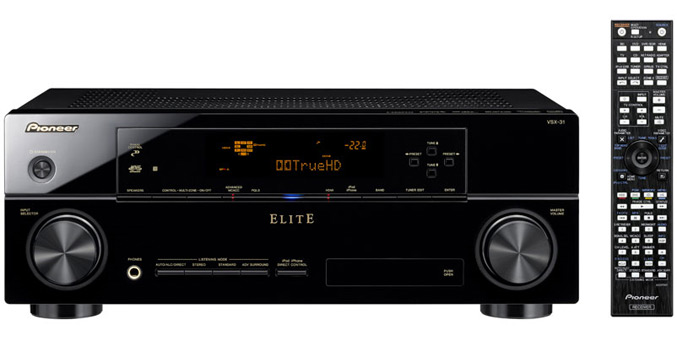 "Even with content coming at consumers from so many places and formats these days, we know that while at home, the home theater is still the entertainment hub," said David Bales, manager of audio marketing and product planning for Pioneer Electronics (USA) Inc. "For this year's Elite A/V receiver line, we added a number of new features to enhance the playback to be as true to the artists original intent as possible and simplify the connected home."