Toshiba Corporation announced a new line of SDHC UHS-I memory cards, all compliant with the SD Memory Card Standard Ver. 3.0 (SD 3.0), UHS 104, which will be available in capacities of 8GB, 16GB, and 32GB, and are claimed to have world's fastest data read and write speeds.
Toshiba claims,  that the new SDHC UHS-I Cards are the world's first memory cards compliant with SD 3.0, UHS104 with maximum read speed of 95MB per sec, and a write speed of 80MB per sec. Same for the other microSDHC UHS-I Cards line, which are world's first microSDHC memory cards compliant with SD 3.0, UHS50, and also offer the world's fastest read and write speeds in their class- a maximum read speed of 40MB/s and a write speed of 20MB/s .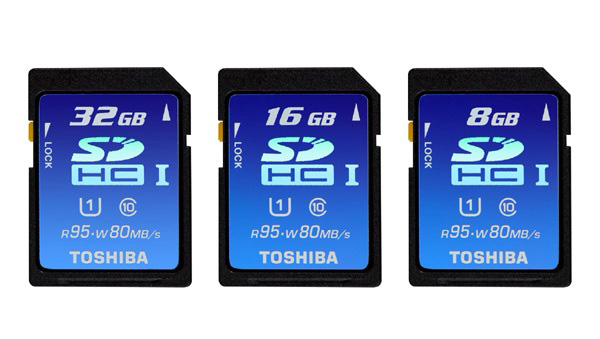 Toshiba will start mass production of the new SDHC UHS-I Cards and sample shipments of the new microSDHC UHS-I Cards this November.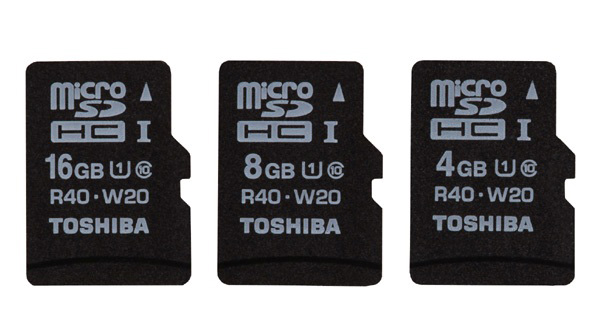 The new SD 3.0 specifications meet strong demand in the SD card market and combine increased data capacity with the fast data transfer rates essential for such applications as burst shooting with digital single lens reflex cameras and other advanced digital still cameras, HD digital camcorders, and high speed transfers of data between hardware.