Kodak intros pocket-size PlayTouch camcorder

Kodak today introduced the new KODAK PLAYTOUCH Video Camera, capable to of shooting 1080p videos. The pocked-sized Playtouch can take 5MP still photos, feature 3-inch capacitive touchscreen for easy management of you HD videos with the swipe of a fingertip and has Share Button, allowing automatic upload to popular social networking sites.
The small camcorder built-in USB arm for easy PC transfer, HDMI, external microphone jack, SD/SDHC crad support, build in Li-Ion rechargeable battery and a pack of features to help you capture your memories, including image stabilization, LCD glare shield Smart face tracking technology and more.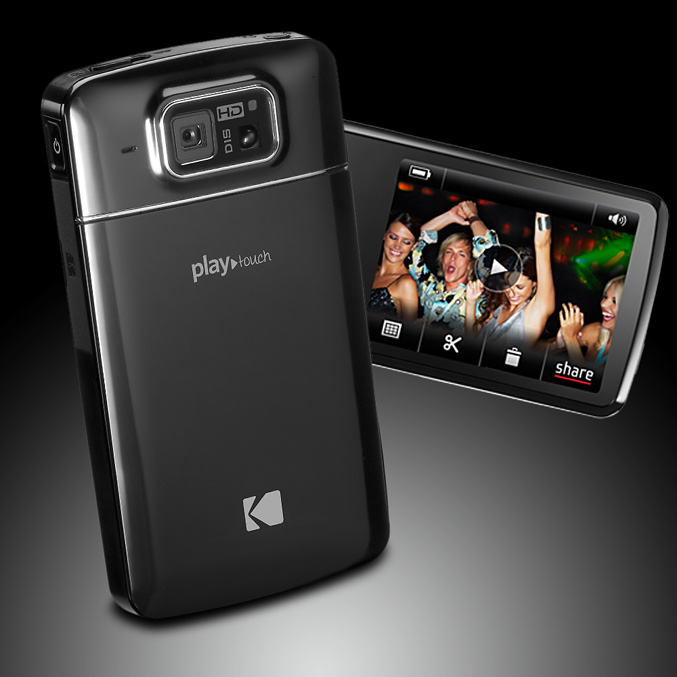 "We're committed to providing our consumers with innovative and intuitive products that satisfy their needs. Whether it's a night out on the town with friends or your child's school play, the KODAK PLAYTOUCH Video Camera makes capturing and sharing your favorite moments simple and fun."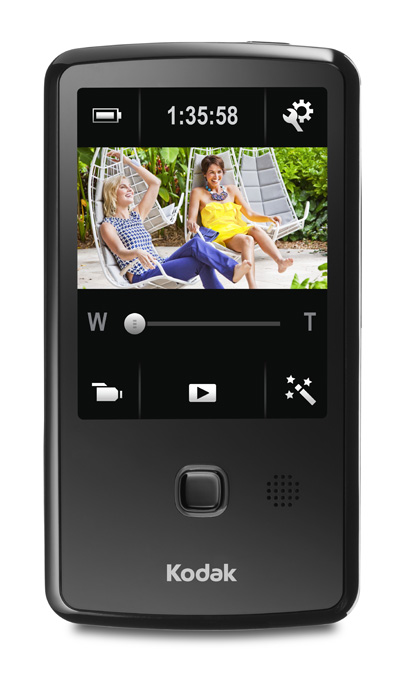 KODAK PLAYTOUCH Video Camera Features:
Share Button for easy video upload to YOUTUBE and FACEBOOK sites, and email
3-inch capacitive touchscreen LCD optimized for reviewing in landscape mode for the ultimate 1080p HD video sharing experience
On-camera editing features to trim and extract still pictures from video
5 MP HD still pictures
Sharper videos and less blur with built-in digital image stabilization
Built-in USB arm for easy sharing, charging, and transferring
Smart face tracking technology
LCD glare shield feature
External stereo microphone jack to add high-quality sound to videos or to plug in headphones for discreet playback*
4 capture effects, including B&W, sepia, high saturation, and '70s film look
HDMI output (HDMI cable included)
Up to 10 hours of HD video with expandable SD/SDHC card slot (up to 32 GB)
Li-Ion rechargeable battery with in-camera charging
PC and MAC iLIFE product compatibility
The KODAK PLAYTOUCH Video Camera will be available this fall in Smoke Gaze (Black), Chrome, Wine Country (Magenta), Cabana (Orange) and Spa Blue (Teal) for US $229.95 MSRP