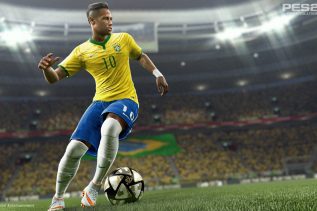 Konami recently unveiled a video showcasing their upcoming Pro Evolution Soccer 2016. The much loved soccer game had fallen on...
Demonstrating its ongoing commitment to provide small businesses with solutions that meet both current and future storage needs, Seagate, the...
Panasonic announced its new laptop from Let's note series, the R9 which is equipped with Intel Core i7 processor.  The...
Tech giant Intel works on a new mobile chip that will pack 48 computing cores. The little monster won't appear...
NZXT, the US maker of enthusiast-oriented computer components, has unveiled Cryo E40, which is a high performance notebook cooler....
Canon today announced two new addition to its PowerShot point-and shoot lineup digital cameras – the PowerShot G12 and PowerShot...
Penguin Computing, a US company involved in high performance computing (HPC) solutions, announced today, that it has successfully installed the...