Today, SteelSeries, a leading manufacturer of game peripherals and accessories, introduced the new StarCraft® II Limited Edition ZBoard™ Keyset. Designed...
A-Data reveals a new DDR3 modules, designed for game lovers – the new XPG Gaming Series DDR3-2000G and XPG Gaming...
A-DATA® Technology Co., Ltd., the worldwide leading manufacturer in high-performance DRAM modules and flash application products, today introduced its new...
The second largest vendor in the PC market, Acer, announced today its new gaming desktop personal computer, the Acer Aspire...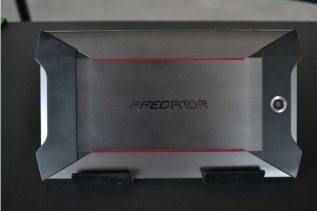 Acer has brought some good news for gamers – the company has brought back its gaming Predator line and is...
Acer America today debuts a new high-end, high-resolution display that features a 120Hz refresh rate. This display can also perform...
Acer America introduced the Acer Aspire AS8940G-6865 notebook, featuring Intel Core i7 Quad-Core 720QM processor and Windows 7 OS....