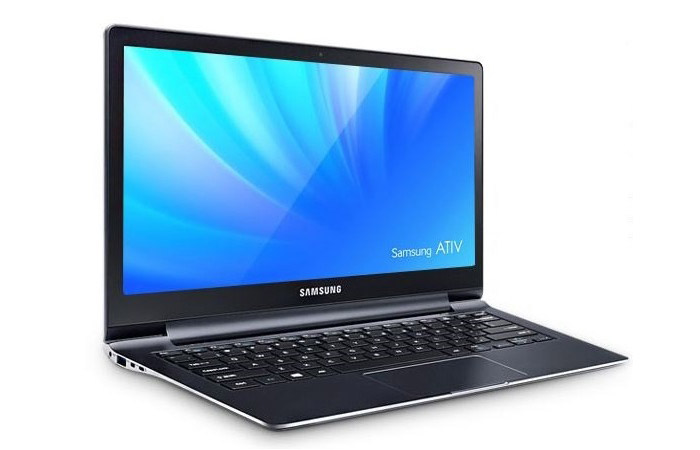 Just days after the launch of the ATIV Tab 3 the South Korean Samsung has released a new flagship notebook under the ATIV Book 9 Plus trade name.
The device sports a relatively small 13.3-inch sensor display that works at 3200 x 1800 pixel resolution and features pixel density of 275 ppi. The ultrabook is based on Intel Haswell Core i5 and i7 processors and comes with 4 GB of DDR3-1600 memory, a 128 GB SSD, Gigabit Ethernet, Wi-Fi, Bluetooth 4.0, a 720p web camera, two USB 3.0 ports, micro-HDMI and mini D-Sub. Moreover the ultrabook has a SD/SDHC/SDXC card reader, a Multi-touch touchpad, a web camera and 3.5mm audio jacks.
The ATIV Tab 3 runs Windows 8 and sells for USD 1399.
Source: Samsung