Microsoft and Yahoo Sign a Deal!

Yesterday, the companies Yahoo And Microsoft announced that the transaction between them is already happening.
Under the contract, which signed both companies,  Microsoft will receive a 10-year license of the search technology of Yahoo and will be able to integrate these technology  to other "seeking" platforms. Also Microsoft's Bing search engine will power search queries on Yahoo's sites and Yahoo's sales force will be responsible for selling premium search ads to big buyers for both companies.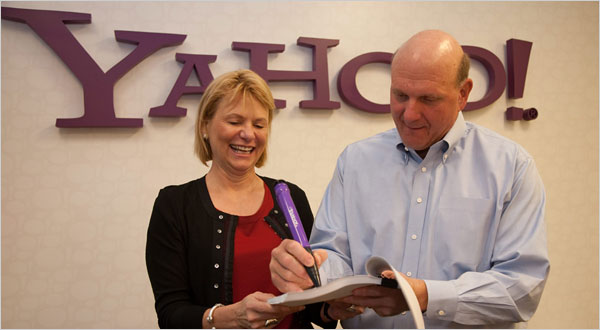 Source: Yahoo News, NY Times