Redfish Instruments intros a handy solution for electronic geeks, the world's first wireless digital multimeter that can be connected to users' iPhone, iPad, or iPod Touch and allowing them to acquire, visualize, and share electrical measurement data on their Apple devices.
The device is offered with the free iDVM app that can be downloaded from the Apple App Store and also providing you with convenient features, which will allow you to collect measurement data and store it in a report for submission to clients, or to save it, email it, post it to a web server, or display it for further visualization. Other included function allows Apple's iPhone/iPod Touch/iPad  to "speak" the measurement through their integrated speakers or earphones. Service engineers can even utilize GeoTag feature of the iPhone or iPad, to identify their location as part of the collected data.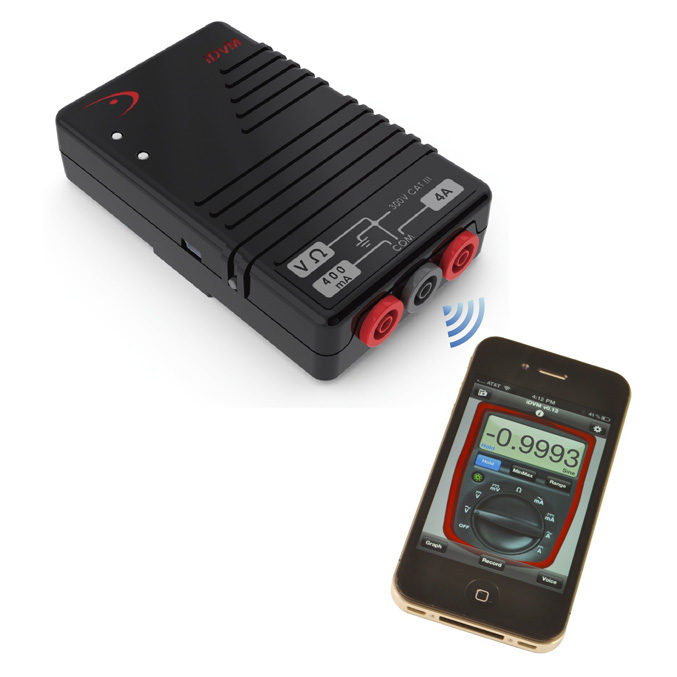 The  iDVM Multimeter is set to go on sale on June 1 for $220.