Activision Publishing announced today that Bizarre Creations' highly-anticipated racing video game entitled "Blur" is now available through all retail outlets around the nation. The game is developed by Bizarre Creations, and delivers a next-generation racing experience to both hardcore and novice drivers by offering intuitive "pick up and play" controls.
Lead Designer at Bizarre Creations, Gareth Wilson, said that their focus for Blur is to bring the "fun" back to racing and create the most electrified action-packed racer to date. He also added that with 20 cars on track at the same time in multiplayer, a first for the racing genre along with an arsenal of Power-Ups, every race is an unpredictable fight to the finish.
In Blur, players can collect intense Power-Ups through each racing track and course including the ability to blast other cars out of the track with huge bursts of energy, or just boost your speed with Nitrous.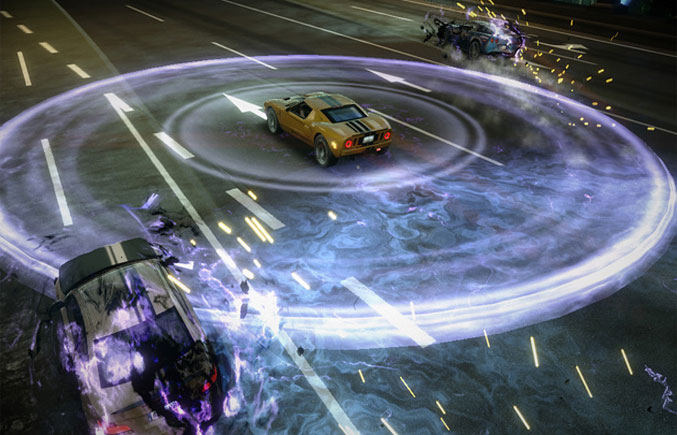 Blur delivers a new style of powered up racing experience for all fans, with over fifty licensed cars and more than thirty real-world track locations. The game features a deep single player career mode and a four-player split screen with an immersive multiplayer experience that features a progressive ranking system which rewards the users with the more they play.
Blur offers the social experience to both the single-player and multiplayer modes additionally, with an innovative "Share" button which allows the player to choose and send Friend Challenges through the Xbox 360 dashboard and Sony PlayStation Network, or just utilize the integration of Twitter and Facebook to take up some competition with friends.
Blur is now available around the nation for the Xbox 360, Sony PlayStation 3, and Windows-Based PCs, rated "E10+" by the ESRB.
For more information visit blurthegame.com.