Last month, a convention of all the top names in gaming was held in Los Angeles, California. The E3 Convention,...
Sony has announced a yet new Xperia smartphone, this time named Xperia neo L. The Sony neo L is a...
The new creation form Sony Ericsson combines a PlayStation gaming experience with Android smartphone technology. The XPERIA Play smartphone has...
CTA Digital outs a new arming offers for shooting game lovers, who demand more accurate and realistic feel of the...
Sony Computer Entertainment today announced that PlayStationMove motion controller for the PlayStation 3 will be available on September 15, 2010...
Activision Publishing announced today that Bizarre Creations' highly-anticipated racing video game entitled "Blur" is now available through all retail outlets...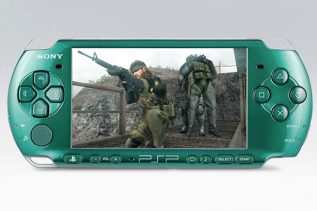 Sony Computer Entertainment America announced that a limited-edition Metal Gear Solid: Peace Walker Sony PlayStation Portable Entertainment Package is now...