Apple today has officially introduced its new Thunderbolt Display which comes with a pair of Thunderbolt interfaces, turning it in "the ultimate docking station" for your Mac notebook.
The new 27-inch display features edge-to-edge glass design with an elegant, thin, aluminum enclosure. It is based on the LED Cinema Display and has an IPS panel with a native resolution of 2560 x 1440 pixels, 178 degree viewing angle, a contrast ratio of 1000:1, brightness of 375 cd/m2 and 12 ms response time. The monitor is also equipped with  an ambient light sensor which automatically adjusts the display brightness, a 2.1 speaker system with integrated subwoofer that delivers total output power of 49 watts and has a built-in FaceTime HD camera and microphone. But that is not all, the display can works as sort of hub and it is also armed with two Thunderbolt ports for daisy chaining up to six devices, plus three USB 2.0 ports, one FireWire 800 port, a Gigabit Ethernet and integrated MagSafe connector to keep your Mac notebooks charged.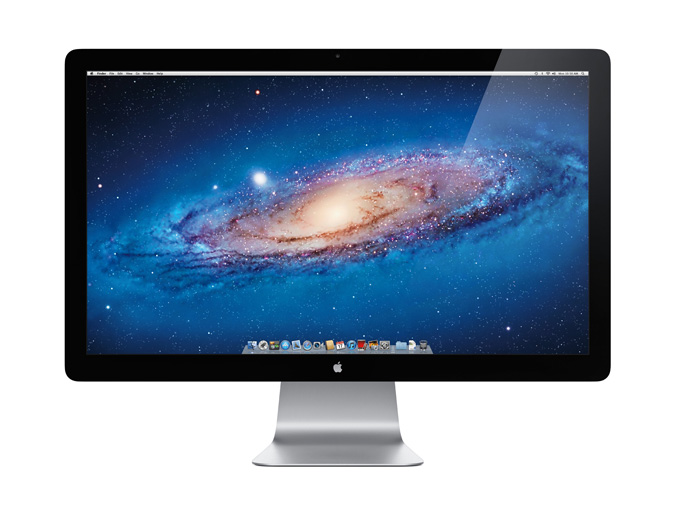 This will allow you with just a single cable, to connect a Thunderbolt-enabled Mac to the Apple's 27-inch giant and turns it to a complete desktop workstation, adding more functionality, and interfaces.
If you're wondering what the hell "Thunderbolt port " is, it is the new interface that offer 10Gbps of throughput in each direction and is aiming to simplify connections between devices, combining high-speed data and HD video connections together onto a single cable.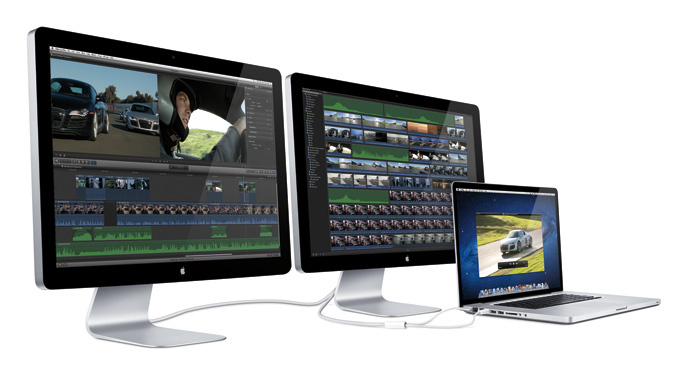 The new Thunderbolt Display has a retail price of $999 and will be available within the next 60 days.
Source: Apple