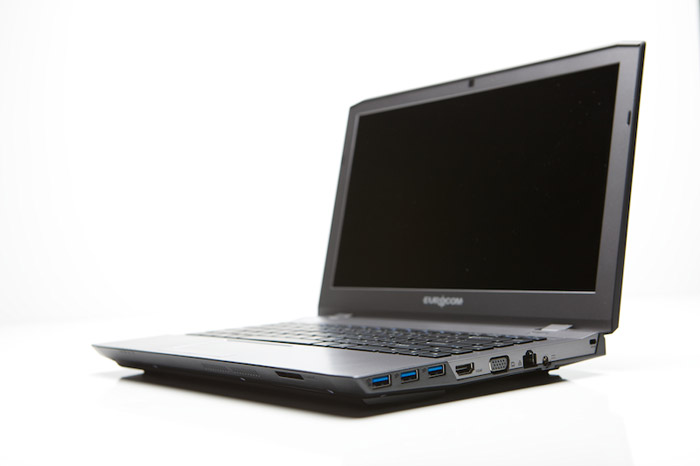 Eurocom, a company known for making gaming computers, has released the M3 – a new powerful 13.3-inch gaming notebook that measures 330 x 227 x 31.9 mm and weighs 2 kilograms.
The M3 sports a display that works at 1920 x 1080 pixels (Full HD) and offers Intel Haswell processors that include the Core i7-4700QM and the Core i7-4930MX. Furthermore the M3 makes use of the GeForce GTX 765M mobile graphics accelerator with 2 GB of GDDR5 memory and has 8 GB or 16 GB of DDR3 memory and a hard drive with a capacity of 1.5 TB. Users can also choose a 960 GB SSD instead of the hard drive.
The new gaming notebook also supports up to two mSATA drives with each one of them offering up to 480 GB of capacity. Also there are Wi-Fi 802.11n, Ethernet and Bluetooth (optional), four USB 3.0 ports and one USB 2.0, HDMI and VGA outputs, a 2 MP web camera, a card reader and a 62 WH battery for up to 5 hours of battery life.
The base M3 model starts at USD 1100.
Source: Eurocom