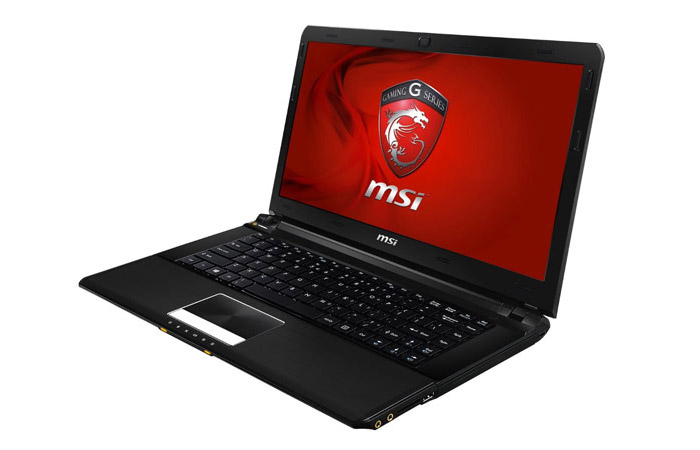 MSI has been quite active on the gaming laptop market announcing newer and newer models on a regular basis. Today is not an exception – MSI has officially unveiled the GE40 gaming laptop – a 14-inch device that packs the latest Intel Haswell chips.
The small display means the laptop is not that big – it is just 29 mm thick and weighs 2 kilograms only. The 14-inch display functions at 1600 x 900 pixel resolution and is powered by an NVIDIA GeForce GTX 760M graphics card. Inside the GE40 comes with a powerful quad-core Intel Core i7-4702QM processor at 2.2 GHz (3.2 GHz in Turbo Mode).
Gaming needs memory and this is why the GE40 comes with no less than 8 GB of DDR3 SDRAM. A 750 GB hard drive at 7200 rpm and a 128 GB SSD provide storage. Finally the GE40 comes with a battery that provides up to three hours of non-stop gaming.
The MSI GE40 is available now online where customers can get it for USD 1200. The machine runs Windows 8 out of the box.
Source: MSI