MSI has teamed up with professional recording and sound systems Dynaudio to deliver high-end gaming laptops—the GT660, with exclusive MSI's own TDE+ (Turbo Drive Engine+) technology, boasting Intel Core i7, nVIDIA GeForce GTX 285M graphics and USB3.0 ports.
The GT660 follows the tradition of the MSI G series, it has a MSI's exclusive glossy color film print to protect the GT660 from scratches and wear, rhombic pattern on the wrist areas and  brush finish on the touchpad add class and texture. The collaboration of MSI and Dynaudio, aimed to deliver a new level of sound and performance, with over 1200 hours spent in testing and tweaking each frequency to obtain ideal tone and balance, and also to determine "the ideal locations to install speakers to obtain obstruction-free sound transmission", they have designed high quality speaker units with almost no coloration as well as an optimal sound card circuit based on speaker and system configuration.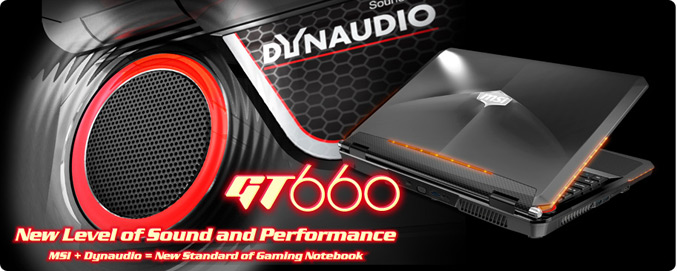 The laptop also feature "a one-of-a-kind LED light show",  highlighting LED lights around the notebook edges. So when you're listening to music or play a game, you can flick on the MSI LED light show hotkey  and lights embedded on both sides of the notebook and in front of the keyboard will pulsate automatically to sounds emitted by your laptop.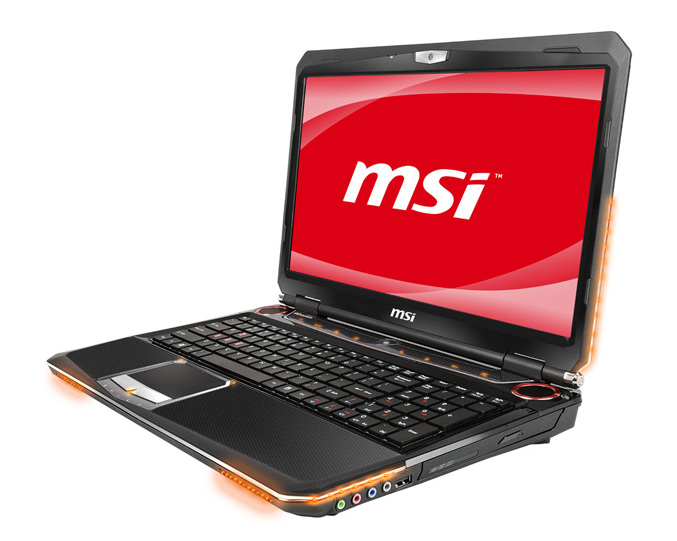 The GT660 is has a 16″ TFT-LCD Display (LED Backlight),  and as we already mentioned is powered by Intel Core i7 processor and PM55 chipset, eqquiped with three DDR3 memory slots, so you can expand memory up to 12GB, GeForce GTX 285M discrete graphics card with 1GB GDDR3, has a dual hard disk architecture for twice the storage capacity and read-write speed(2x 2.5″500GB SATA HDD), Intel 802.11 b/g/draft n, Bluetooth V2.1EDR,  4 in 1 (XD/SD/MMC/Memory Stick) card reader, 2x USB 2.0 and 2x USB 3.0 ports, HDMI, D-sub,e-SATA, build in HD webcamera and 2x Theater Class Speakers + subwoofer.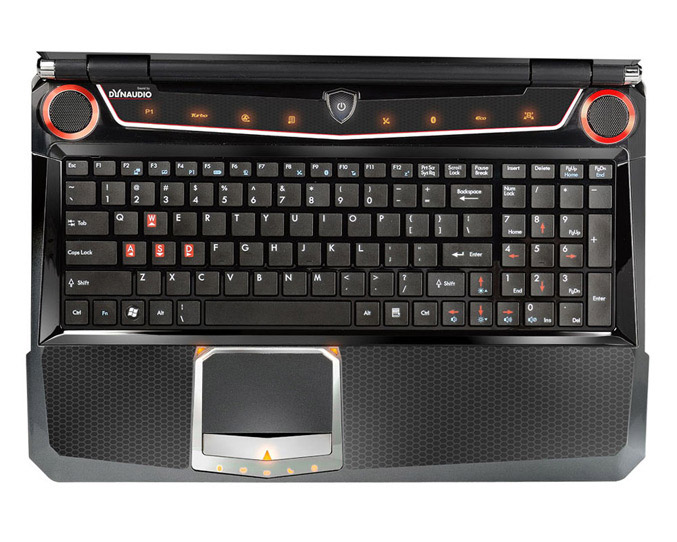 The gaming laptop also comes with Intel's Turbo Boost technology, allowing you to power up or down as necessary, depending on the load requirements of the task at hand and MSI's exclusive TDE+(Turbo Drive Engine+) technology,  with which  you "can increase processor, memory, and display chip performance instantly with one touch of the luminescent Turbo hotkey above the keyboard", as well and MSI's Cooler Boost technology, which provides powerful cooling capabilities and receives real-time notification of the GT660's core temperature variations and fan speed.
Tha GT660 runs Windows 7 Home Premium and have a 9-cell battery, but there is no info about starting price yet. Stay tuned.