Western Digital has just introduced two new hard drives specifically created for ultrabooks. The new WD Scorpio Blue LPVT series 7 mm hard drives feature the lowest power consumption on the market right now, WD says.
Available in 250 GB, 320 GB and 500 GB capacities the drives are based on one platter, spin at 5400 rpm, have 8 MB of cache and support the latest SATA 3.0 standard. The manufacturer also claims that the new Scorpio Blue LPVT-series HDDs are specified for best-in-class 400Gs operating shock tolerance (up from 350Gs of competing offerings) and also consume just 1.4W during read/write operations, 0.55W in idle and 0.13W in sleep or standby modes.
"Consumers want thin and light personal computers, but the limited storage capacity of SSD-based notebooks forces them to pick and choose what files to bring from their library. With the release of the new WD Scorpio Blue 7 mm mobile hard drives, WD is able to offer capacity, reliability and data-protection features combined with excellent power management all in a slim form factor perfect for thin and light notebooks," said Matt Rutledge, vice president and general manager for WD client storage products.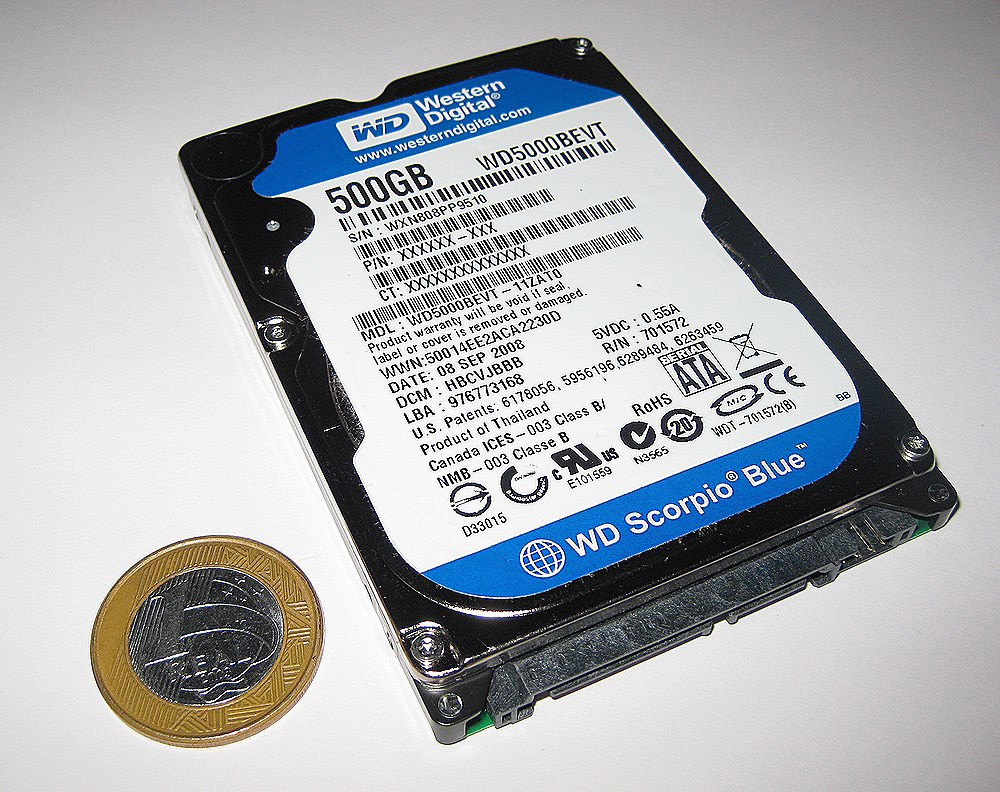 The featured power consumption of 1.4 W is indeed lower when compared to other WD Scorpio Blue 2.5-inch drives and the only competitor in this field at the moment is the low power 2.5-inch 7 mm Seagate Momentus, which however is only available in capacities of up to 320 GB.
The new drives are available now through WD's distributors and resellers. The 500 GB model costs 99.99 USD while the 320 GB model retails for 79.99 USD. All drives carry a 2-year limited warranty.
The new WD offerings feature great technologies but SSDs are still faster and require less power. Still, if you own an ultrabook and need storage space the new WD products may be the best choice on the market right now.

Source: X-Bit Labs