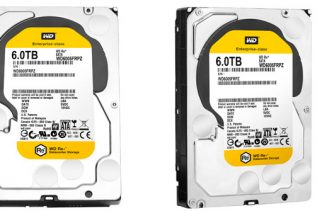 The US maker of hard drives Western Digital (WD) has announced the new Re+ line of hard drives. The new...
The famous memory and SSD maker Corsair has prepared a new line of SSD drives that will soon enter the...
Just days after announcing it would cease making 7200 rpm laptop hard drives and focus on solid-state hybrid drives (SSHD),...
Toshiba has gotten back on the hard drive market with the release of 12 (!) new drives. When taking a...
The Taiwanese A-Data has announced a new SSD model – the XPG SX910 that is based on the LSI-SandForce SF-2281...
OCZ has officially unveiled a new SSD entry to its product list – the Agility 4 SSD line, which according...
OCZ has added a low profile version of its Vertex 3 SSD to its product list....