The new graphics champion – the GeForce GTX 680 – was surely to get numerous tweaked versions, be it in the cooling system, PCB design and color and of course in the operating frequency. EVGA, a well-known maker of graphics cards has been quick to respond with a factory overclocked GeForce GTX 680 video card.
Called EVGA GeForce GTX 680 Superclocked, the novelty arrives with factory raised operating frequencies where the graphics chip runs at 1113 MHz under load, while its base clock speed is 1058 MHz. Memory now runs at a stock frequency of 6208 MHz.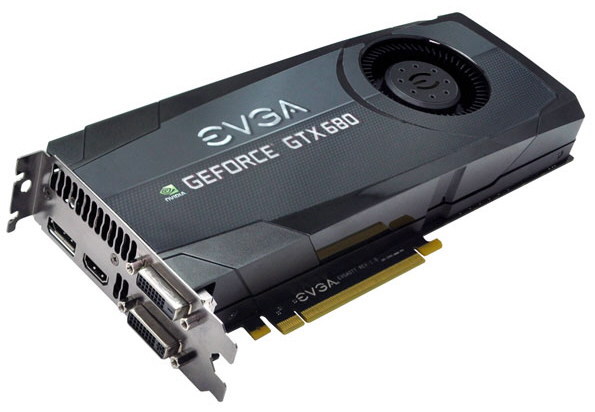 The GeForce GTX 680 Superclocked edition comes equipped with 1536 CUDA cores, a 256-bit memory interface, 2 GB of GDDR5 VRAM, a PCI-Express 3.0 bus interface, and 3D Vision Surround and SLI support.
The EVGA GeForce GTX 680 Superclocked retails for 519.99 USD but for 10 USD more enthusiasts can get the same card with a fancy backplate.

Source: Guru3D.com