Just as expected on May 6 NVIDIA has announced the first desktop video cards based on the Pascal GPU generation. Again, as expected the cards are called GeForce GTX 1080 and GeForce GTX 1070 and not GTX X80 and GTX X70 as previously expected. We think the new names will stick. Anyway, the new GeForce cards are tech wonders and will make many of you dream of them. It should be noted, however, that this is just a paper launch and mass market availability is expected by the end of May. This is not necessarily bad news as most Pascal video cards, including the GTX 1080, will not be cheap at all so the delay gives you more time to save money.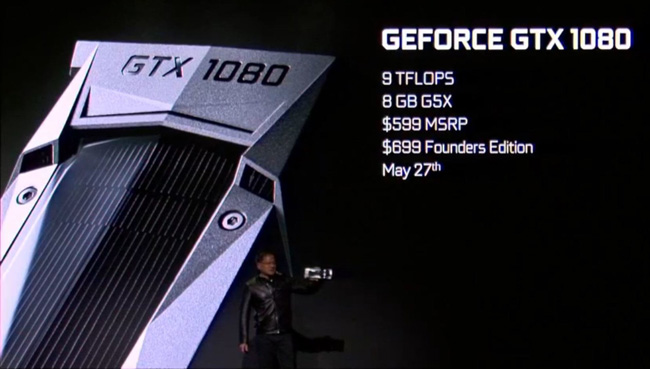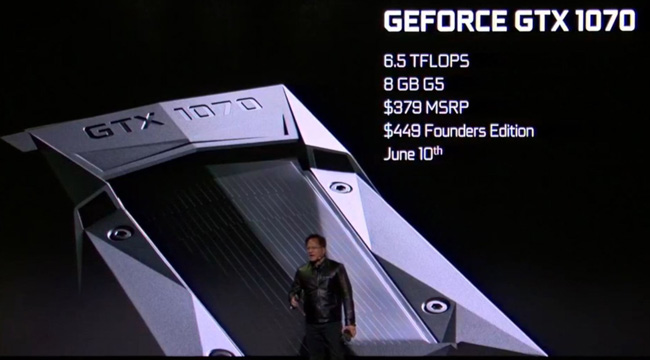 Enough of this so let's go to the tech specs – and they are impressive. The new GTX 1080 GPU is made on 16 nm FinFET tech process and uses 8 GB of GDDR5X memory, which runs at the insane 10 GHz (GDDR5-effective). The GPU is also unbelievably fast – it operates at the crazy 2110 MHz and the entire card runs at just 67 degrees Celsius, which speaks of its energy efficiency. Actually the reference GTX 1080 comes with just one 8-pin power connector, which shows clearly how energy-efficient the new card actually is. In the back the card comes with three DisplayPort 1.4 connectors for insanely high resolutions, an HDMI 2.0 port and a dual-link DVI port. NVIDIA says the new GTX 1080 is faster than two GeForce GTX 980 cards in SLI and also faster than the GeForce GTX Titan X. The card will be available on May 27 and will cost USD 599 (reference design).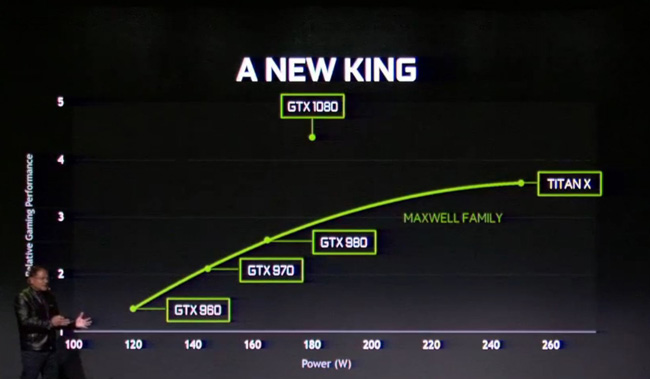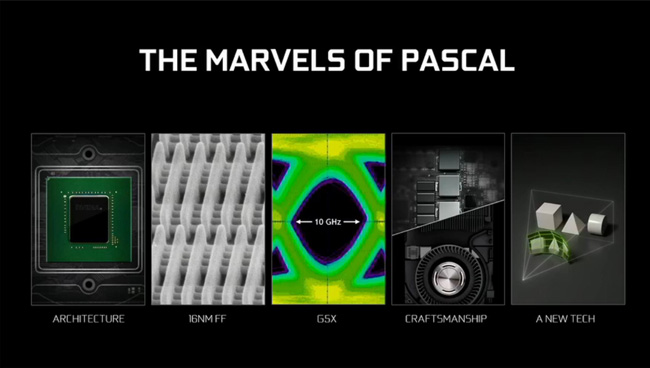 The GeForce GTX 1070 is also built on 16 nm FinFET process and features 8 GB of GDDR5 memory. The card offers 75 per cent of the speed of the GTX 1080 (6.5 TFLOP/s vs 9 TFLOP/s) but even then NVIDIA says the GTX 1070 is faster than GTX 980 SLI and the GeForce GTX Titan X. The GTX 1070 will be in stores on June 10 and will sell for USD 379 (reference design).
We will have more details a bit later.
Source: NVIDIA