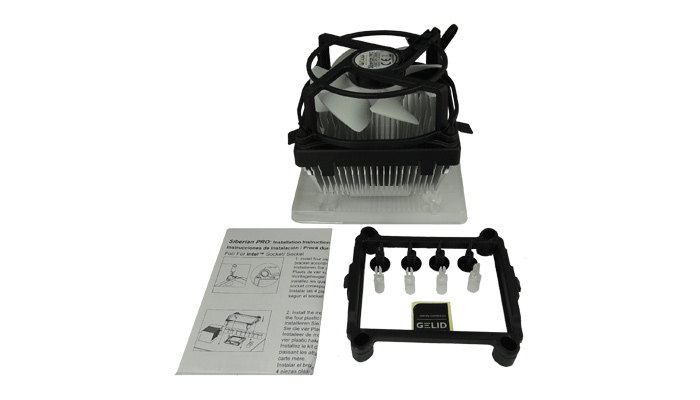 Gelid Solutions, a company, which specializes in CPU cooling solutions, has launched a new CPU cooler known as Siberian Pro. The new product is an upgrade to the year 2011 model Gelid Siberian.
The Siberian Pro is made of a compact premium aluminium heatsink that gets cooled by a 92 mm fan with Gelid Solutions PWM Intelligent control. The fan spins at 900 – 2200 rpm and pushes up to 68.34 m3/hour of air, while noise remains between 10-23.5 dBa. The MTBF of the fan sits at 50 000 hours. The cooler itself measures 102 x 122 x 89 mm and weighs 368 grams.
The Gelid Siberian Pro is fully compatible with all AMD 754/ 939/ AM2/ AM2+/ AM3/ AM3+/ FM1/ FM2 processors and all Intel 775/ 1150/ 1155/ 1156 chips. The TDP of the processor must not exceed 100 watts, though.
The cooler can be yours now for EUR 9.99.
Source: Gelid