It has been a long running practice for Intel Corporation to release high-end processors first, which after some time are followed by slower and cheaper models with the same architecture. The upcoming Skylake generation will not be different – in about 3 weeks time we will get the flagship Core i7-6700K and Core i5-6600K processors that will then be followed by slower Core i7 and Core i5 processors. But what about budget-oriented Skylake chips?
There's good news – somewhat surprisingly Intel will release the more budget-oriented Core i3, Pentium and Celeron processors in Q4 2015 instead of in Q1 2016 at the earliest. We doubt Intel will release these chips in December so many of you will be able to get a shiny new Skylake DDR4-based system this fall. Sounds exciting, doesn't it?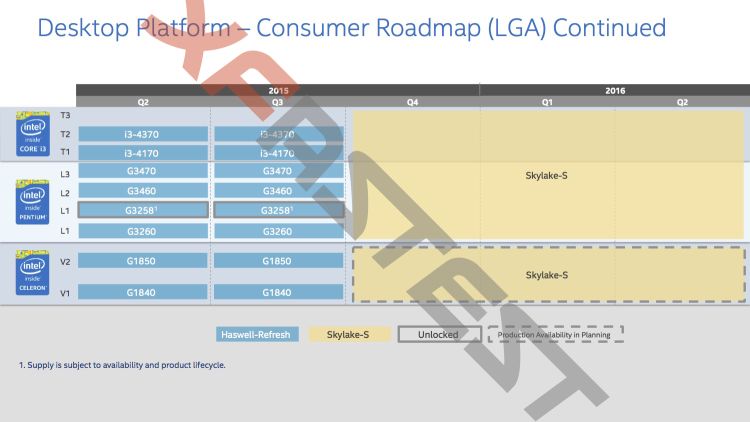 Unfortunately it appears that the Skylake generation will be more expensive that most previous Intel chip generations with Skylake processors being about 15 per cent more expensive than their equal Haswell parts. This is likely due to weak competition on behalf of AMD, which has been absent from the market of high-end processors for nearly 2 years, if not more.
(pictures courtesy of Xfastest.com)
Source: Overclockers.ru