While everyone is looking forward to the launch of the first Pascal GPUs the number of the budget-oriented GeForce GTX 950 video cards keeps on growing. Yesterday Colorful presented a few more models and now it is MSI's turn – the Taiwanese company has come up with two new GTX 950 models.
The two new cards are based on the GM206-251 GPU and carry the Maxwell architecture inside. Interestingly enough, the cards share most of the tech specs – they have 768 stream processors, 48 TMUs, 32 ROPs and 128-bit memory buses. The GPU here runs at 1076 MHz (1253 MHz Turbo), while the installed 2 GB of GDDR5 memory operates at 6612 MHz. In the back the cards have three ports only – DVI-I, DisplayPort and HDMI. Unlike other GTX 950 cards the two new MSI cards need just 75W of power so using an external power connector is mandatory. This is another proof of the immense power efficiency of the Maxwell architecture.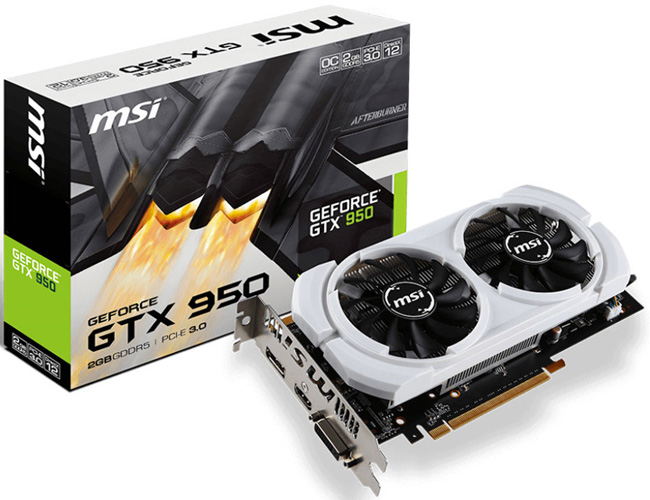 Now let's take a look at the differences. The first card, called GeForce GTX 950 2 GD5T OCV2 comes with two cooling fans and a printed circuit board that is 220 mm long, while the second card, known as GeForce GTX 950 2 GD5T OCV1 has a single cooling fan and a PCB that is 170 mm long. Both cards use Military Class 4 components, which ensure stability and longevity.
No word on pricing as of now.
Source: MSI