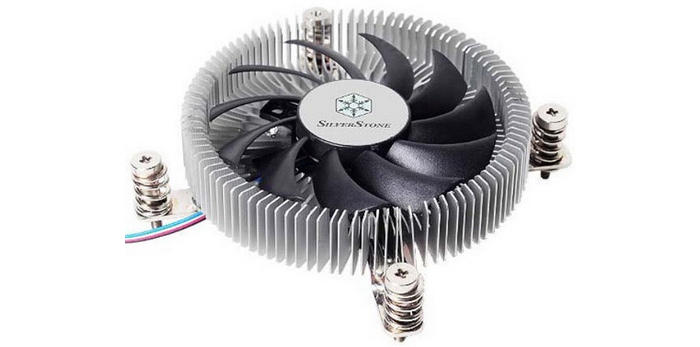 SilverStone, a company hailing from Taiwan and making PC cooling solutions, has started the sales of its latest NT07-115X processor cooler that belongs to the company's Nitrogon family.
The newcomer is a rather simple device that consists of a copper base and an aluminum heat sink that measures 90 x 23 x 90 mm. An 80 mm cooling fan that spins at 1200 – 3400 rpm cools the entire structure pushing up to 48 CFM at noise levels sitting between 18-26 dBa.
The new CPU cooler supports all modern Intel LGA 115x processors that do not have a TDP rating of more than 65 watts. The NT07-115X is now available in Great Britain where you can have it for GBP 12.36.
Source: SilverStone