Apple has demonstrated the newest generation of its popular tablet – the iPad – during an Apple event held in the United States.
The official demonstration took place on Wednesday with Apple's CEO Tim Cook presenting the tablet. The new iPad will be known just as iPad – there's no "3" in the name or the proposed "HD" moniker.
The new tablet, however, is a huge step forward for the Cupertino-based electronics giant and for its customers too. The new iPad comes with 4G LTE technology and in the USA customers can use the faster connection with either AT&T or Verizon. In Canada Rogers, Bell and Telus will also support the 4G LTE iPad. Apple also said that in the future it will support more carriers. With 4G LTE enabled the new iPad will have 9 hours of battery life.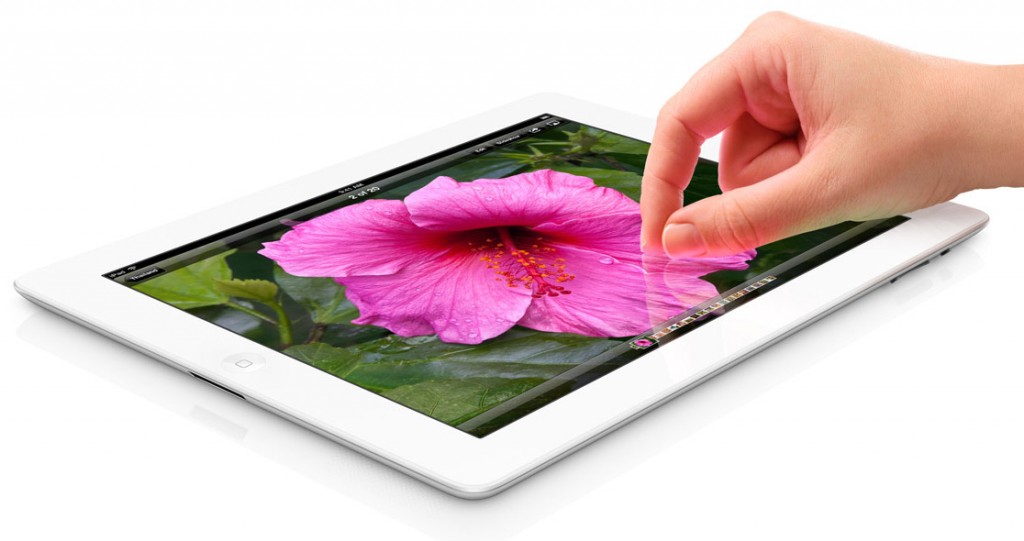 Another major new feature of the new tablet is the addition of a Retina display that packs 326 pixels per square inch. This means that the third iPad now comes with more than four times the number of pixels found in the iPad 2.
In addition Apple now offers HD 1080p content coming out of its iTunes store, which is a step up from the offered 720p until now.
The new iPad also packs a front 0.3-megapixel VGA camera that can be used for video chats and FaceTime, while on the back you can find a 5-megapixel camera with backside illumination that can shoot video in 1080p.
But this is not everything – the iPad now features voice dictation. While not the same found in the Siri personal assistant that Apple launched with the iPhone 4S, the new voice dictation allows users to tap onto the microphone icon to dictate to the new iPad.
All this is powered by the quad-core A5X graphics processor – a modified and improved A5 chip.
What about pricing? There's good news folks – it will be the same as for the iPad 2. This means that you can get a 16 GB Wi-Fi version for 499 USD, a 32 GB version for 599 USD and a 64 GB version for 699 USD. The iPad with Wi-Fi and LTE will cost 629 USD for the 16 GB version, 729 USD for the 32 GB version and 829 USD for the 64 GB version.
The new iPad will be commercially available on March 16, but you can preorder it today.
In addition to the new iPad Apple also unveiled an updated Apple TV product. Now the Apple TV service will offer 1080p viewing and a new interface. The new Apple TV will be tied to the iCloud so that users can also access their music library or other content.
Source: Technewsworld