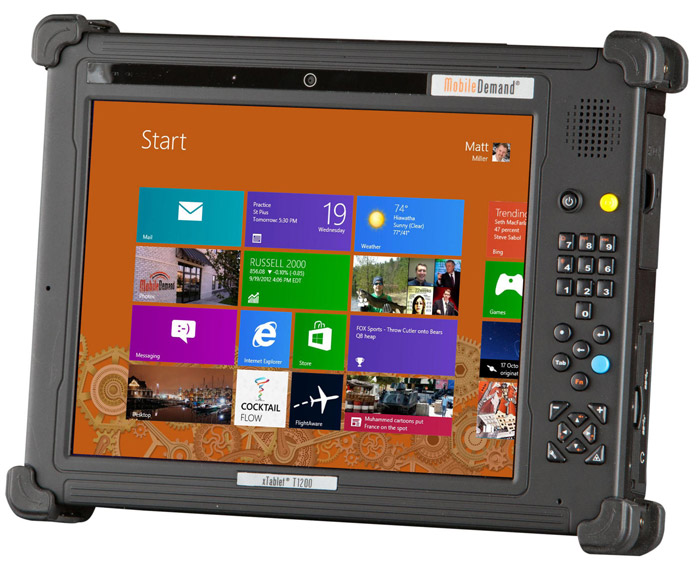 If you are a fan of Windows 8 yet you want a tablet for outdoor use then you may be lucky – the first tablet PC of this kind has already become available.
Designed by MobileDemand the xTablet T1200 is a rugged tablet PC based on Windows 8 and designed for heavy outdoor use. The device offers a 10.4-inch display, Intel Core Ivy Bridge processors and up to 16 GB of RAM. For storage the xTablet T1200 offers between 64 GB and 256 GB of SSD storage and an option to include a second drive. Also, the tablet includes a front camera for video chat and a 5 MP rear camera for sharing other information.
Designed for extreme use the xTablet T1200 conforms to the MIL-STD 810G standard and is designed to survive a 5-foot drop, extreme temperatures as well as dust and rain. Connectivity options include GPS, PCMCIA, SDHC, smart card readers, two USB 3.0 ports, a serial port, Gigabit Ethernet, 3G, 4G, and Bluetooth 4.0.
The MobileDemand xTablet T1200 will run Windows 8 Professional or Windows 7 Professional. Expected in January 2013 the tablet won't be cheap – the base model starts at USD 2930 with the price going up for optional upgrades.
Source: MobileDemand