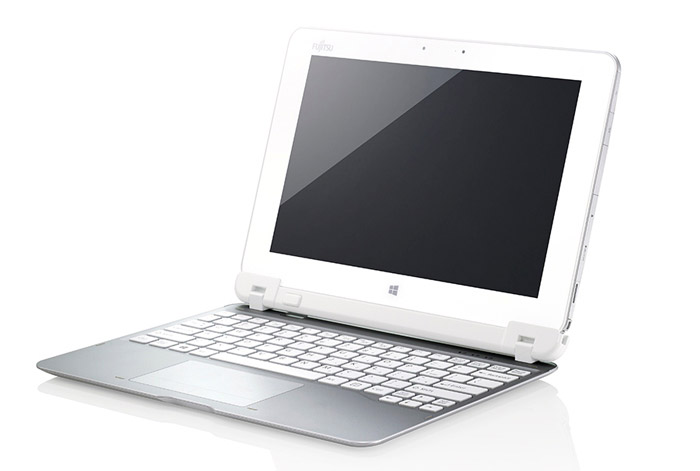 Fujitsu has made one step forward by introducing an all-new 10.1-inch tablet computer that runs Windows 8.1 right out of the box. The new device is called Stylistic Q584 and measures 267 x 180.8 x 16 mm for total weight of 660 grams.
The tablet is based on an Intel Atom Z3770 quad-core processor that runs at 2.4 GHz and offers a 10.1-inch sensor IPS display that works at 2560 x 1600 pixels and supports up to 10 simultaneous touches. The list of specs continues with 4 GB of DDR3-1600 memory, a SSD drive with capacities of 64 GB, 128 GB or 256 GB, a SD/SDHC/SDXC card slot, Ethernet, Wi-Fi and Bluetooth, USB 3.0 and microUSB 2.0 ports, a HDMI port, 3.5-inch audio jacks and SmartCard and SIM card slots. There also are a rear 8 MP camera, a front 2 MP camera, two microphones and a lithium-ion battery that can power the device for up to 10 hours.
The Fujitsu Stylistic Q584 can be yours with a few more enhancements such as a stylus, a docking station with a keyboard and a touch pad and some more.
The pricing of the device is still unknown.
Source: Fujitsu