Inspiration Works is a new tablet maker, who launching an Android tablet for children and hopes to succeed where the other have failed. The main idea of the Kurio tablet is to satisfy both children and adults without making a compromise in the features.
The Kurio tablet run on Android 4.0 Ice Cream Sandwich and has 4GB internal memory and an SD card slot to expand it. The processor and the RAM that Kurio tablet will use are still unknown, but if you connect it to an external display, you will be able to watch 1080p HD videos, thanks to the included HDMI connector. The tablet also has a USB socket for connecting a camera, joystick or USB flash memory.
Kurio tablets are coming in three sizes – 7-inch, 8-inch and 9-inch, as all of them will feature a capacitive touchscreen displays. The 8-inch and 9-inch tablets have 0.3mpx front and 2mpx camera on the back, while the 7-inch model has only front facing 0.3mpx camera.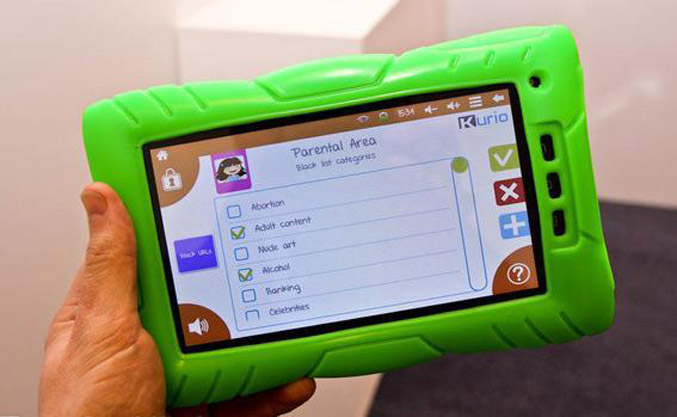 Special for the kids, the tablets come with a dedicated app that parents can lock and this allow them to be sure that their kids only have access to the stuff they want them to. There will be a whitelist as well as a blacklist, with which parents are able to block anything they don't want their kids to see and to manage what apps their kids use and where they go on the web.
Each kid will be able to have a customizable user interface.
The Kurio tablet will hit the market in July and will be Google approved, so you will have access to the Android Market.
Source: pocket-lint
Pics: eeepc