The third tablet which was revealed today by Lenovo is the IdeaPad Tablet P1, which unlike its siblings, the IdeaPad Tablet K1 and ThinkPad Tablet, is based on the Microsoft Windows 7 OS.
The P1 tablet looks pretty similar to Lenovo's K1, but instead of Android 3.1 is running Windows 7. It also has 10-inch a 1280 x 800 multi-touch display that supports pen and finger input and has a Intel 1.5GHz Intel processor, backed by up to 2GB memory and a 32GB or 64GB SSD. A Integrated Bluetooth, 802.11b/g/n Wi-Fi and optional 3G connectivity are also included n the specs, along with USB 2.0 port, microSD card slot, docking port, and 2-cell battery good for six hours of operation.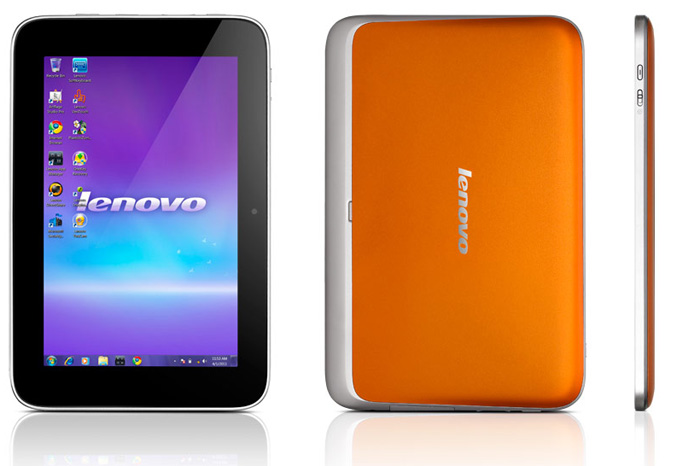 IdeaPad Tablet P1 measures 279 (W) x 14.5 (H) x 184 (D) mm and weighs 810g, and also includes single 1.5W speaker and aa 2-megapixel front-facing webcam under the rig. It offers full Adobe Flash Player support and HD playback, and Microsoft Security Essentials for an extra layer of security. P1 will be available in silver or orange,  in the fourth quarter of 2011.
Source: Lenovo