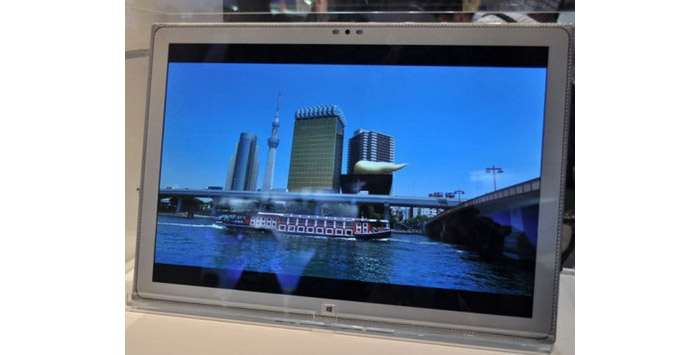 The Japanese company Panasonic has presented the Toughpad UT-MB5 – a huge 20-inch tablet with a display, which supports 4K resolution (3840 x 2560 pixels, 230 ppi) and is designed for professionals working with high quality graphics.
The Panasonic Toughpad UT-MB5 is based on an Intel Core i5 Haswell processor and has 4 GB of DDR3 memory (up to 8 GB), 256 GB SSD, a GeForce GT 745M graphics card, a USB 3.0 port, a HDMI port, a microSD card slot, Wi-Fi, Bluetooth and a battery that can power the device for up to 6 hours. The entire device weighs 2.35 kilograms.
The Toughpad UT-MB5 will be on the market in November. The device will run Windows 8.1 and will cost USD 5900.
Source: Panasonic