Western Digital introduces the TV Live Hub, a Full-HD 1080p media player with a 1 TB built-in network hard drive for $199.99
The WD TV Live Hub media center supports a large variety of the most popular file formats, such as .mkv, .mp4 and .mov, it also can stream videos, music and photos to any DLNA/UPnP-compatible TV or multimedia device, including iPads, iPhones or Android smartphones using third-party applications. The media center offers also a Facebook integration, which lets users upload photos, share their status, view their… simply do all on the big screen TV. Also access to Netflix, YouTube, Flickr, Pandora and Blockbuster On Demand services, as well additional content includes local and international weather forecasts from AccuWeather.com, and MediaFly daily video podcasts from CNN, NBC, MTV and ESPN.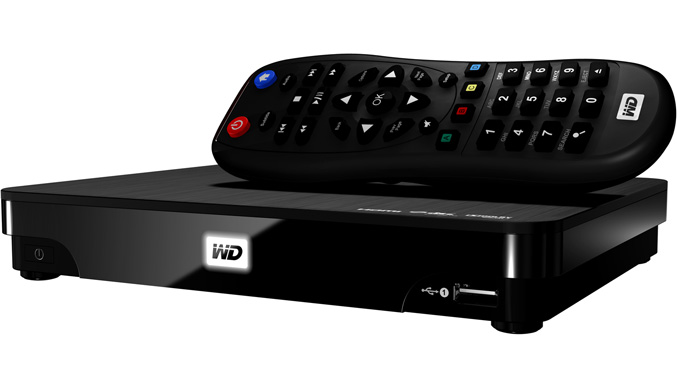 The TV Live Hub media center has a compact design, comes with customizable user interface and programmable remote and includes composite and optical audio connectors, Gigabit Ethernet, two USB 2.0, HDMI 1.4 port,  it is backed by one year warranty and cost $199.99.
"The WD TV Live Hub media center lets users create a personalized media jukebox that brings your entire personal content collection and the best of Internet content to the biggest screen in the house," said Dale Pistilli, vice president of marketing for WD's branded products group. "With the WD TV Live Hub media center, consumers can take their home entertainment experience to the next level, streaming personal content to multiple rooms at the same time, so they can play a Netflix video on their HDTV screen in the family room, while sharing vacation slideshows on the computer in their home office."