Western Digital  introduced the WD TV Live Plus HD media player with Netflix support, allowing to browse and add movies to your instant Queue on the Netflix Website right from yur TV. In addition to Netflix, the WD TV Live Plus HD media player also enables users to stream personalized Internet content from YouTube, Flickr, Pandora, Live365, as well as the MediaFly network which includes daily podcasts from CNN, NBC, MTV, ESPN and other online content providers.
The TV Live Plus HD media player enables playback in Full-HD 1080p resolution and also plays and streams movies, music and photos from your home network, PC, Mac computers, content stored on USB drives and  devices such as digital camcorders and digital cameras.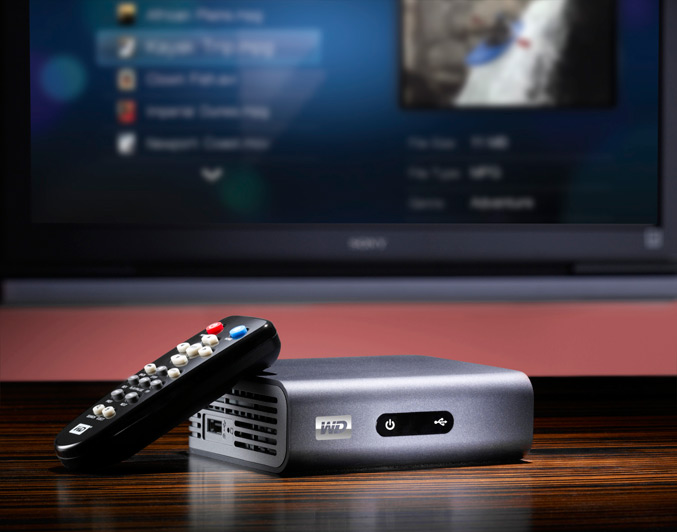 It's available now over at WD for $149.99 USD.
"While Netflix can be found on an increasing number of products such as Internet TVs, Blu-ray Players, video game consoles, and other stand-alone devices, the WD TV Live Plus media player is unique as it allows digital media buffs to access and play all of their own personal HD media stored anywhere on their network or USB drives. At the same time they can easily stream Netflix, Pandora, YouTube and other Internet favorites to their HDTV," said Dale Pistilli, vice president of marketing for WD's branded products group.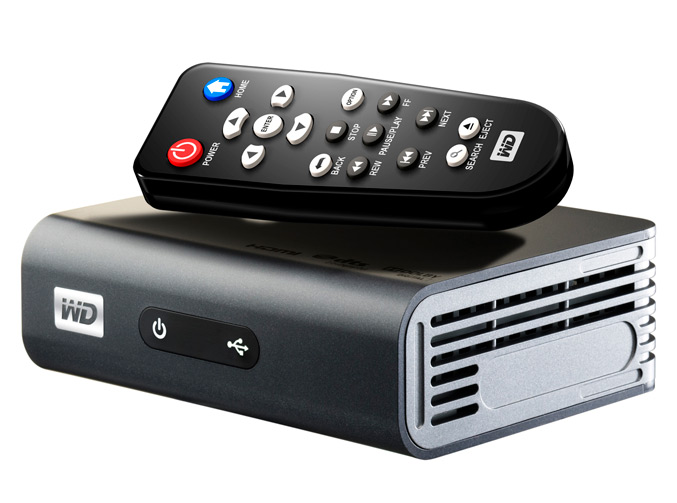 Features of the WD TV Live Plus HD media player include:
Full-HD 1080p video playback and navigation with the included remote control and crisp, animated navigation menus;
Access to thousands of TV episodes and movies to watch instantly for any Netflix member with an unlimited subscription;
Wireless ready to support wireless network connection to your home network with an optional USB wireless adapter, which is sold separately;
Supports a wide variety of the most popular file formats with no need to spend time transcoding;
Play videos, music and photos from the Internet on your big screen TV and discover new music with Pandora Internet radio or listen to thousands of radio stations via Live365 Internet radio, daily podcasts from the MediaFly network including CNN, NBC, MTV, ESPN and other online content providers;
Ethernet port for wired or WiFi connection2 to access files anywhere on the network to play movies, music, and photos from any PC or drive on a home network;
Turns a USB drive3 into an HD media player and plays content from most popular USB drives, digital cameras, camcorders, and portable media players that can be recognized as mass storage devices;
Unlimited media collection, just add more USB drives for more space;
Two USB ports that allow seamless media playback from multiple USB drives displayed in a single list and sorted by media type;
Windows 7-compatible Play To feature enables users to stream Windows 7 computer files to the TV through WD TV Plus HD media player;
Transfer files by copying, moving or deleting files stored on a USB drive, a network drive, camcorder, or a camera to the attached USB drive using the on-screen menus;
Works with digital cameras, digital video cameras and any other digital imaging device that supports Picture Transfer Protocol;
Advanced navigation options including thumbnail and list views, media library and search;
Photo viewing to create custom slide shows, zoom and pan and search;
Movie viewing with fast-forward, rewind, pause, zoom and pan, view subtitles, and search;
Music playback with fast-forward, rewind, pause, shuffle, repeat and search;
HDMI® 1.3 port, composite video and component video output4 for the highest quality HDTV or home theater;
SPDIF digital output that sends digital signals to your AV receiver for the best surround sound experience; and,
Ultra-compact design to fit easily into a home entertainment center.