Miniaturization has always been the Alpha and the Omega when it comes to the computer industry. Making computer components smaller...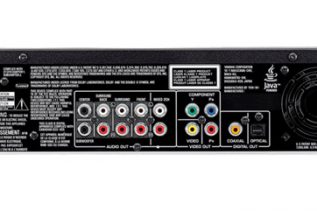 Yamaha has introduced its first "universal Blu-ray player", which along with HD video and audio playback, can stream from NetFlix,...
Owners of  iPhone or iPod touch, now be able instantly to watch TV episodes and movies over WiFi or 3G...
Western Digital  introduced the WD TV Live Plus HD media player with Netflix support, allowing to browse and add movies...
Welcome to the Wonderland. Finally your grandma will stop taking your laptop to watch Tom Jones clips on Youtube. As...
Nintendo of America Inc. and Netflix, Inc.  today announced an agreement that will allow Netflix members who are also owners...
Roku, Inc., maker of the popular and award-winning Roku player, announced today for immediate availability two new models. The new...