Acer America announced that its Android-Powered Liquid E Smartphone is now available for purchase exclusively via the leading wireless provider in Canada, Rogers Communications.
The new and stylish Liquid E smartphone performs as thrilling as it looks. The smartphone comes with the user-friendly Android 2.1 Eclair Operating System and also an ultra-fluid tactile interface plus three keyboard options.
VP of Sales for Acer, Smart Handheld Business Group Americas, Dan Gralak, said that they are thrilled to bring the Android-powered Liquid E to their customers in Canada, and that the Liquid E is a brilliant mix of innovative design, entertainment features and practical technology for boosting the experience of the user. He also stated that it is a convenient and yet fun device for managing one's personal and professional life and that Liquid E is sure to please the most discerning shoppers with its easy-to-use interface, long battery life, high-definition touch screen and host of other advantages.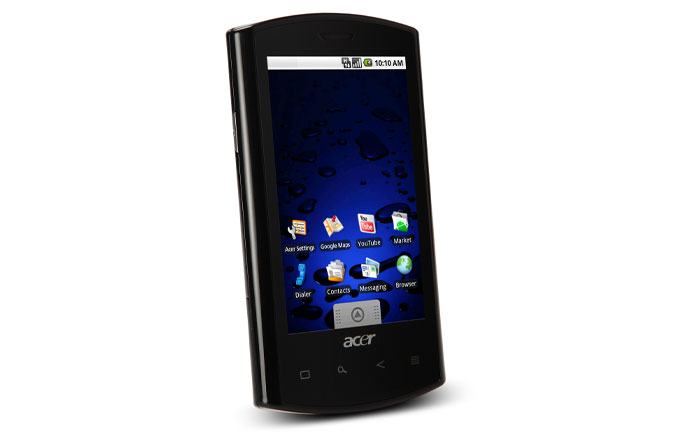 The Android-Powered Acer Liquid E Smartphone measures at 115mm long x 64mm wide x 12.75 mm thick, and yet it has a 3.5 inch WVGA capacitive display which guarantees precise operation. It also comes with a qualcomm 8250 768 "Snapdragon" processor plus embedded 3D graphics accelerator to provide the performance and power needed to open applications and advanced games instantly. The battery can afford up to five hours of talking time and up to four-hundred hours in standby mode.
The Android-Powered Acer Liquid E Smartphone also offers three XT9 Keyboards including Qwerty, Half Qwerty and a twelve-digit Numeric that can be viewed in a landscape and portrait mode. The newly enhanced five megapixel camera and camcorder can save the consumer a lot of time, because he will be able to capture images by simply touching the screen or pressing the side shutter key. Consumers can also determine where they are at the moment, and learn the route to their target quickly, with the integrated GPS and Google Latitude.
The Acer Liquid E Android-Powered Smartphones are available for customers located in Canada through Rogers Communications with the price starting at $49.99 accompanied with a three-year contract.