The guys from Pocketnow have released info about a new HTC high-end phone called "Edge" which will be the first HTC quad-core phone and probably one of the first in the world. The phone is aimed at the high-end market and incorporates the latest mobile phone technologies.
The new phone will have a 4.7-inch display and will be slightly over ten millimeters thick. It will be similar to the HTC Rezound because of its specs: 720p resolution, 1GB of RAM, and a backlit eight-megapixel camera with 28-millimeter, f/2.2 lens. The similarities end here – the major change is made by Edge's supposed AP30 Tegra 3 CPU made by NVIDIA, which offers four cores, running at 1.5GHz in contrast to Rezound's two. Internal storage is expected to go up to 32GB. At the same time the Bluetooth radio should reach version 4.0. As expected, Beats Audio enhancements are part of the package.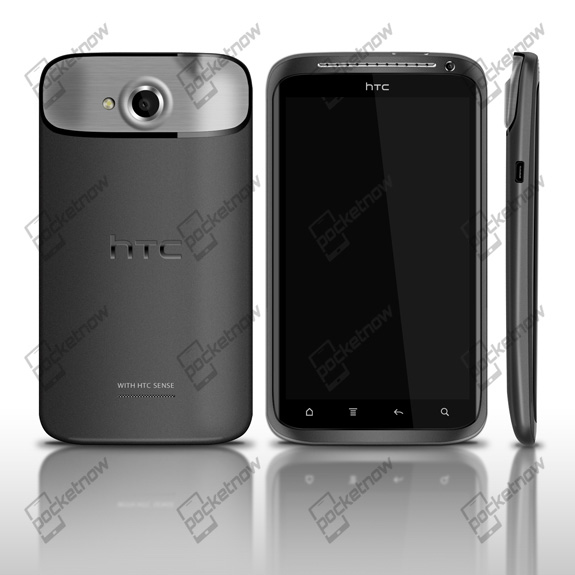 The HTC Edge is likely to witness the coming out of new or improved HTC content services, such as the HTC Listen music store, HTC Read bookstore, and HTC Play gaming hub. At the same time the HTC Watch movie portal is supposed to offer HD fare. In addition, Edge might belong to the group of the first Sense 4.0 devices.
Unfortunately as of now Edge seems to support only 21Mbps HSDPA; whether there will be LTE functionality is still unknown. It is however possible that carrier-specific variants will still offer this highly-desired functionality. It is also not know what OS the Edge will come with – if Ice Cream Sandwich is absent it will surely come as an upgrade.
The HTC Edge is expected to be commercially available in late Q1/early Q2 of next year.
Source: Pocketnow