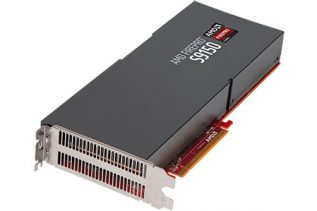 The US company Advanced Micro Devices (AMD) has announced two new server 3D accelerators, designed for professional purposes. As with...
Just days after the release of the latest professional graphics FirePro series AMD has surprised markets again with the release...
US chip giant AMD has unveiled a new professional line of graphics cards. The new AMD FirePro series includes chips...
AMD announced that it will be introducing the new and most powerful graphics card ever manufactured by the company, the...
Following the launch of the ATI FirePro™ V8800, the industry's most powerful professional graphics card ever created, AMD  today introduced...