AMD Radeon HD4870 X2 has prevailed thanks to its great performance since it was released on August 12nd. But NVIDIA is plannting to launch its flagship card – GeForce GTX295 on Jan 8th 2009 to fight back.
Vr-zone has ever leaked several pictures of GeForce GTX295, but we what we really expect is its real benchmark. Thanks to our friend site IT168, more details are finally exposed.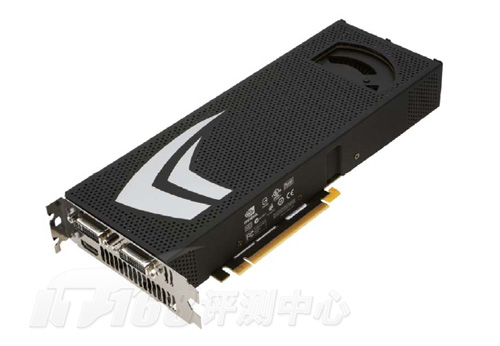 From the image above, just as GeForce 9800GX2, GeForce GTX295 also features dual-core and dual-PCB design with cooler inside to keep the heat spreading of two GPUs balanced. Besides, GTX295 adopts dual-DVI and one HDMI connector.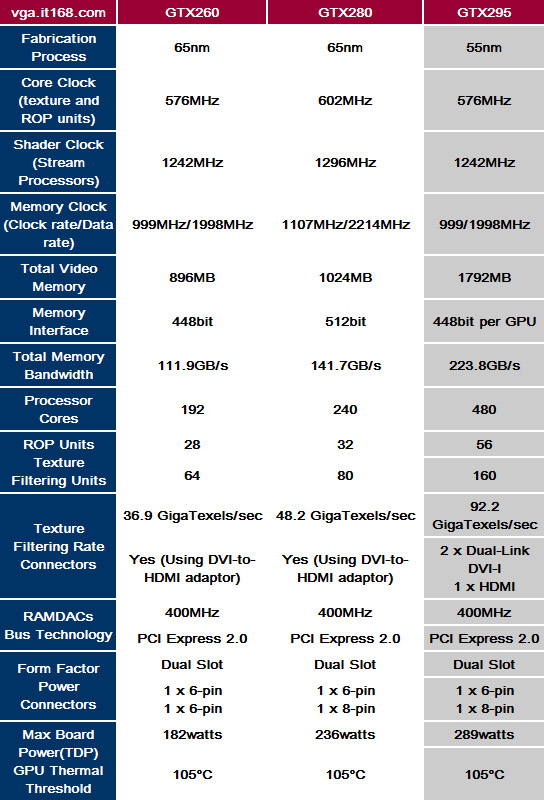 As we said, GTX295 won't use GDDR5. Its core/memory/shader frequency is 576/999/1242, the same as GTX260. But the total video memory/memory interface (1792MB/896bit) have doubled that of GTX260. The stream processers (480) of GTX295 also doubles that of GTX280.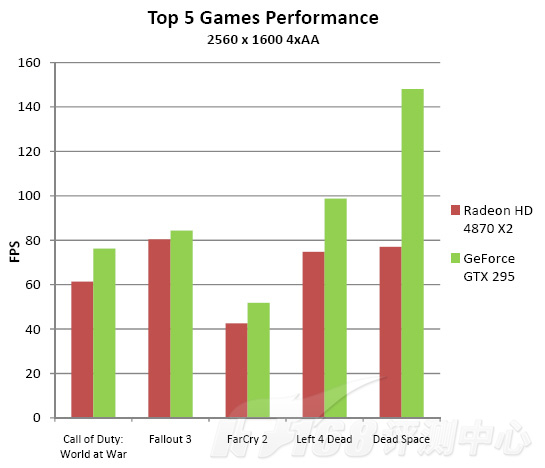 In the top 5 games, GeForce GTX295 outperforms Radeon HD4870 X2 under 4X AA and 2560X1600 resolution. The superiority nearly achieves 100% in Dead Space.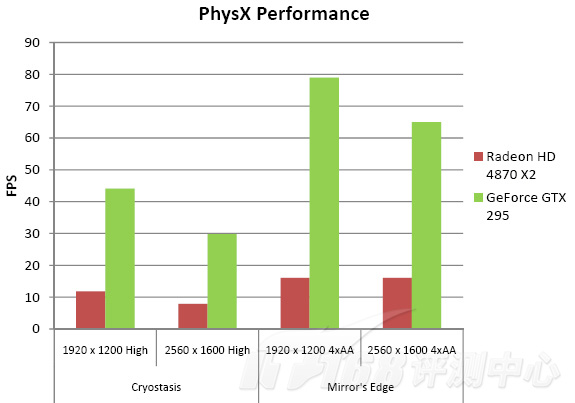 GTX295's superiority is also obvious in PhysX performance test.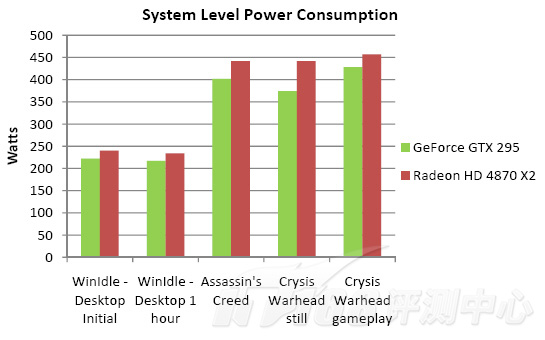 We ever mentioned the TDP of GTX295 has reduced to 289W, so it beats HD4870 X2 again in power consumption.
The specs of GeForce GTX295 have been clear to everyone. Judging by the specs, it's neither dual-GPU GTX260 nor dual-GPU GTX280. The pricing is to be confirmed yet, but we don't need to wait too long as GTX295 will be officially launched on Jan 8th. AMD will not launch RV870 until Q4 next year, so let's guess how AMD will deal with this? To price it competitively?
Source: Expreview