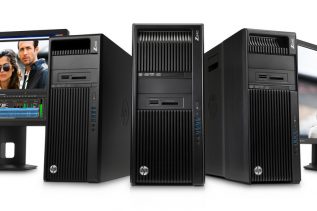 Hewlett-Packard (HP) has announced a number of new desktop and mobile workstations that include new hardware, improved system expandability, higher...
The troubled computer manufacturer Lenovo is trying to gain back consumer confidence with the launch of a new ThinkStation E31...
The Chinese computer giant Lenovo has announced three new workstations aimed at professionals who demand the best for their work...
Hewlett-Packard has launched a new all-in-one workstation called Z1 that targets gamers, power users, professionals and enthusiasts....
Asetek, the industry leading supplier of liquid cooling systems for computers, announced today it has added its liquid cooling technology...
Demonstrating its ongoing commitment to provide small businesses with solutions that meet both current and future storage needs, Seagate, the...