AMD today finally introduced its Radeon HD 6900 series graphics which are based on AMD's next-gen "Cayman" GPU and featuring AMD PowerTune power management technology that dynamically adjusts power draw on the fly, Eyefinity multi-display technology, HD3D for 3D entertainment, Enhanced Quality Anti-Aliasing (EQAA), Morphological Anti-Aliasing (MLAA), Unified Video Decoder 3 (UVD3) and improved anisotropic filtering.
The first two models from the series are the new AMD Radeon HD 6970 and AMD Radeon HD 6950 graphics cards. The Radeon HD 6970 featuring a Core Clock Speed of 880MHz, 24 SIMD / 1536 ALU stream processors, 96 texture units, 32 ROPs and 128 Z-Stencils, comes with 2GB GDDR5 memory with 256 bit interface and 5.5 Gbps bandwidth, and power consumption (TDP under 300W)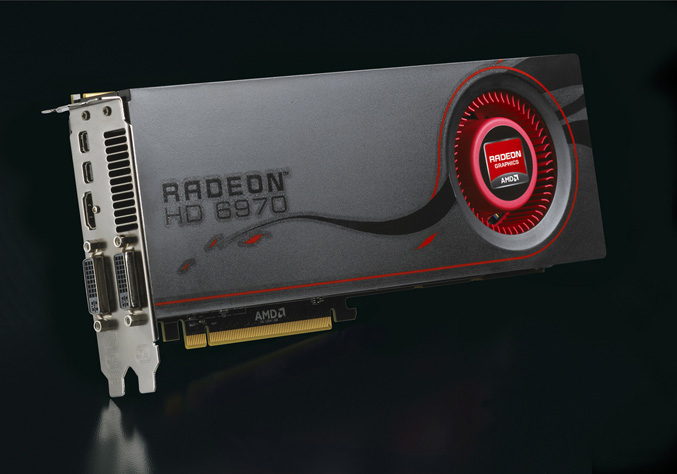 The smaller brother AMD Radeon HD 6950, has Core clocked at 800MHz, 22 SIMD / 1408 ALU stream processors, 88 texture units, the same ROPs / Z-Stencil figures, 2GB 2GB GDDR5 memory too but with slightly smaller bandwidth 5 Gbps and  power consumption (TDP under 225W).
The new graphics cards from AMD Radeon HD 6900 series are available now from retailers worldwide, with select models starting at $369 and $299 respectively.