To celebrate the 20th Anniversary of one of the most popular video game mascot – Sonic the Hedgehog, Mad Catz has released a limited edition inductive charger for the Nintendo Wii.
The charger featuring a six inch tall Sonic and charge base that representing the classic 'Green Hill Zone'. It utilizes electromagnetic induction technology to charge the Wii remotes without the need to remove protective silicone covers or Wii MotionPlus add-ons and lets you power up and store up to two Wii remotes.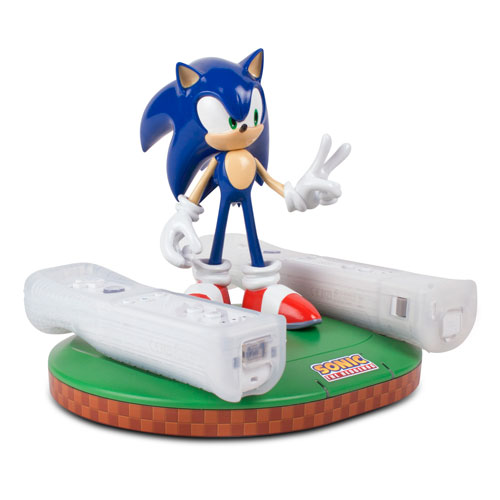 The Sonic the Hedgehog Figure Inductive Charger is now shipping for $49.99.