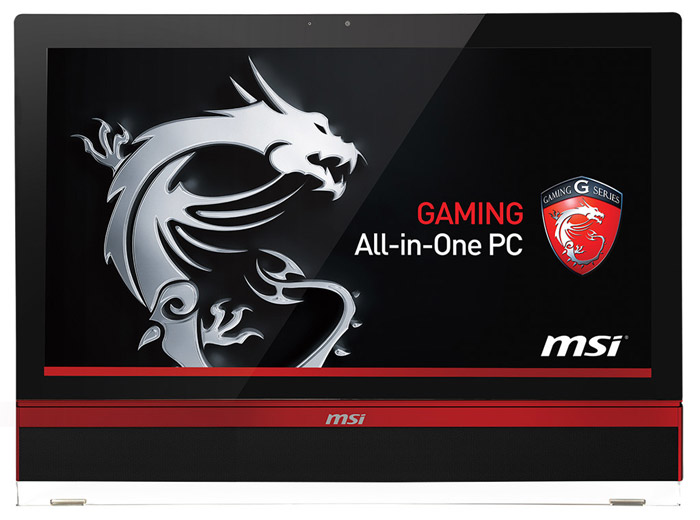 MSI has released a new all-in-one gaming PC under the model name AG2712A. The new company product is based on the latest gaming hardware technology and comes in an entirely new bezel.
The MSI AG2712A includes an Intel Core i7-3630QM Ivy Bridge quad-core processor at 3.4 GHz, a large 27-inch LCD Panel backlit 10-point-touch flicker-free display at Full HD resolution, an Intel HM77M chipset, 8 GB of DDR3-1333 memory, an AMD Radeon HD 8970M graphics card with 2 GB of GDDR5 memory, two 128 GB SSDs in RAID 0 and a 2 TB hard drive. In addition to all this hardware the MSI AG2712A also offers Wi-Fi 802.11n, a DVD Super Multi/Blu-Ray combo/Blu-Ray writer, a 3-in-1 card reader, two built-in 5W 5.1-channel speakers, two USB 2.0 ports, two USB 3.0 ports, one HDMI port and a 2 MP camera at Full HD resolution. MSI offers a keyboard, a mouse and a built-in TV tuner but they are all optional. The entire machine measures 672 x 482 x 66 mm and weighs 16 kilograms.
The MSI AG2712A runs Windows 8 and will be commercially available at the end of August 2013.
Source: MSI