We have known for a while that AMD plans to introduce a new CPU architecture that is currently codenamed Zen in year 2016. We have had some information on it so far but with a lot of speculation with the only fact known for sure that AMD's module approach will get retired for sure.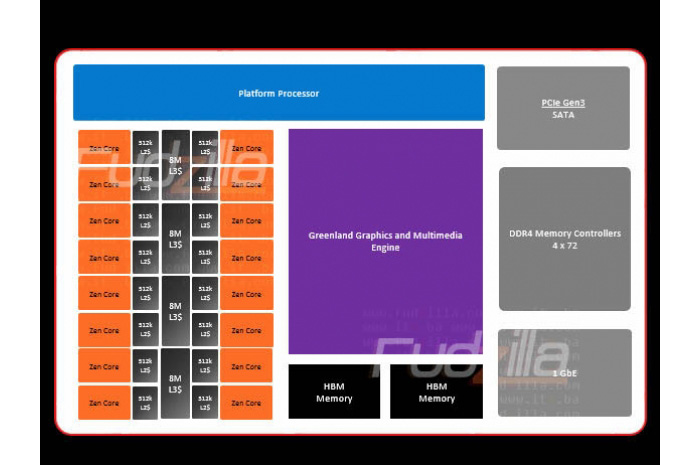 Today we have gotten one more confirmation that Zen will not share the FPU between cores, which is one of the main characteristics of the Bulldozer architecture and its later derivatives.  This clearly means that the module architecture will no longer be used due to the inefficiencies that it showed in real life. Instead each Zen core will have its own FPU, which will not be a problem for AMD since the advanced 14 nm production process that will be used for Zen will allow more features and execution units to be crammed inside a Zen core. In addition each Zen core will have support for Hyper-Threading technology. We suspect this will not be a copy of what Intel has been having and using for decades but each Zen core will be able to work on two threads at once, which will be a first for AMD. Moreover Zen will use a scheduling model that will be very similar to what Intel has right now. There will be L3 cache as well that will be shared among the cores inside the chip. Finally Zen will be ISA compatible with Intel's Haswell and Broadwell CPU generations so developers will not have to optimize their code to run efficiently on Zen processors and there will be some compiler optimizations as well for better code execution.
Zen is scheduled for next year and AMD has high hopes for the new chip that might bring AMD back to its days of glory. We will see what's going to happen, though.
Source: Fudzilla.com