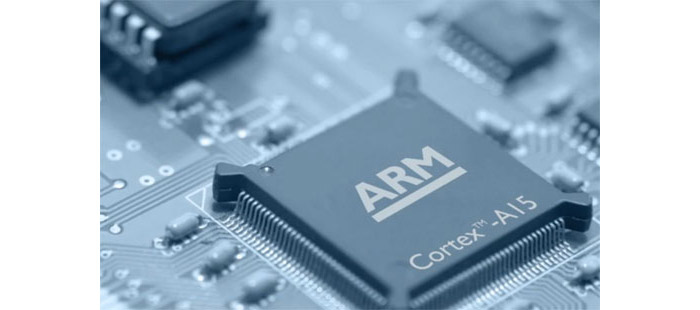 ARM and TSMC have jointly announced the creation of the first ARM Cortex-A57 64-bit processor built on 16 nm FinFET technology.
The Cortex-A57 is a huge step forward for ARM as the chip is the highest performing ARM processor today and the first produced on 16 nm FinFET technology. The new processor will soon power the next generation of tablets, servers and computers.
"This first ARM Cortex-A57 processor implementation paves the way for our mutual customers to leverage the performance and power efficiency of 16nm FinFET technology," said Tom Cronk, executive vice president and general manager, Processor Division, ARM. "The joint effort of ARM, TSMC, and TSMC's OIP design ecosystem partners demonstrates the strong commitment to provide industry-leading technology for customer designs to benefit from our latest 64-bit ARMv8 architecture, big.LITTLE™ processing and ARM POP™ IP across a wide variety of market segments."
"Our multi-year, multi-node collaboration with ARM continues to deliver advanced technologies to enable market-leading SoCs across mobile, server, and enterprise infrastructure applications," said Dr. Cliff Hou, TSMC Vice President of R&D. "This achievement demonstrates that the next-generation ARMv8 processor is FinFET-ready for TSMC's advanced technology."
Both companies, however, said nothing on producing commercial volumes of ARM Cortex-A57 processors but once production ramps up, maybe later this year, we'll see the first devices based on the new 16 nm chip hitting the market.
Source: ARM