About 2 months ago rumors about an upcoming Google tablet surfaced for the first time. Back then the information was scarce and the rumors seemed unlikely but they persisted and this week surfaced anew with even a greater strength.
According to Richard Slim, who works for DisplaySearch, Google is currently working on a 7-inch display tablet that will feature 1280×800 pixels of resolution. The development process has also advanced to such a stage that production is expected to start in April 2012 with the manufacturing of 1.5 million to 2 million units at first. He also claims that the device will retail for just 199 USD – and this is where the best selling Amazon Kindle Fire resides.
This is bad news for Amazon not only because the Google slate will be better than the Kindle Fire, but also because its own tablet has become target for other companies, one of which is Barnes & Noble and their new 8 GB Nook tablet. It appears that Amazon is in for some hard time on the tablet market.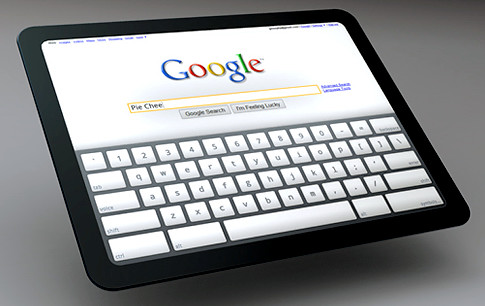 Google has also an ace in its sleeve too – the rumored Google tablet will run Android 4.0 natively, while the Kindle Fire comes with Android 2.3 – and a customized version at that. Still, from what we know Amazon is preparing Kindle Fire 2, which is expected to debut in mid-2012 along with a bigger model that may come with a 9-inch or a 10-inch display.
Of course all the information here is unofficial so such a tablet may not appear at all or if it appears it may be different so only time will tell the true story of the rumored Google tablet.
Source: Phonearena