We all know that Microsoft will launch its Surface tablets in October of this year, once Windows 8 becomes available. A Swedish web site, however, has listed the tablets already and set the first price – which unfortunately is very high no matter how you look at it.
The tablet, which will sport a 10.6-inch display and will be available with an NVIDIA Tegra 3 ARM chip or an Intel Core i5 x86 processor was listed online with prices ranging between 1300 USD and 2300 USD – way too high for any tablet. For example the cheapest model – which sports Windows RT, 1 GB of RAM and 32 GB of flash memory costs 1300 USD with the version offering 64 GB of storage selling for 2000 USD. The x86 version, which features a thicker body and a full HD display, has starting prices at 1860 USD for the 64 GB version, while the model with 128 GB flash will just cost about 2300 USD.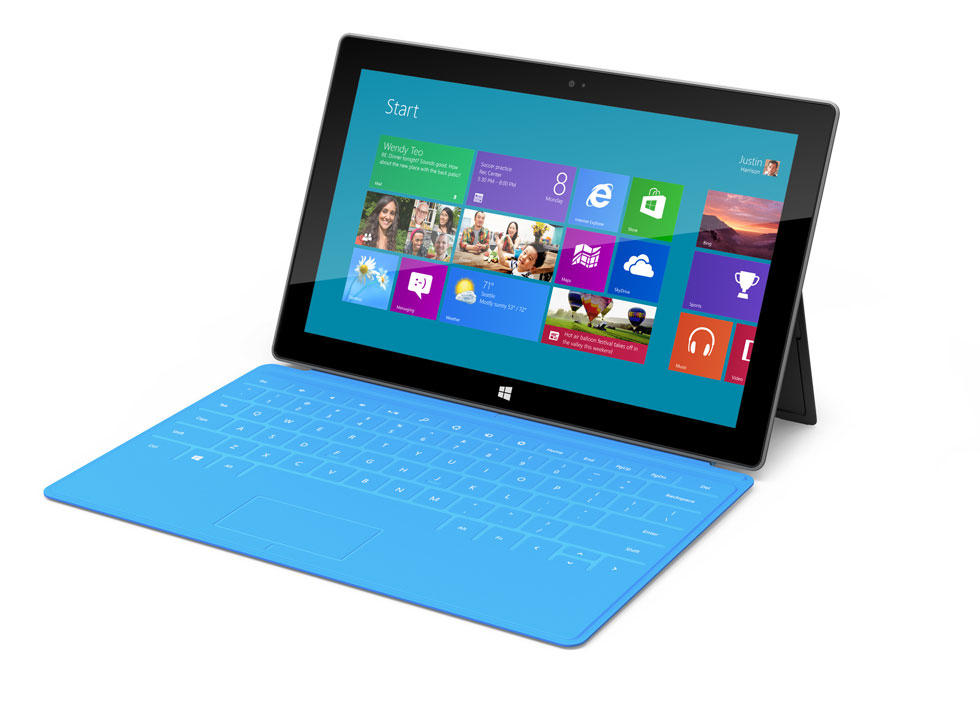 True, these prices are preliminary and may drop once the tablet gets launched. In addition electronics prices in Sweden tend to be very high – but still the Surface doesn't look like it's going to be affordable.
Source: Netbooknews.com