Do you want a nice tablet for pocket change? Most likely you do so Onda's here to help – the Chinese company now offers the V711 tablet packing decent hardware for a really low price.
The new Onda tablet is based on Android 4.0 and runs on a 1.2 GHz Amlogic AML8726-MX ARM Cortex-A9 dual core processor. The tablet also packs 1 GB of DDR3 RAM, a Mali 400 GPU, 8 GB of on-board storage (expandable via a microSD card slot for cards with capacities of up to 32 GB) and a 7-inch 1024 x 600 capacitive multi-touch IPS screen. There's also a 0.3 MP front camera, Flash 11.1 support, 1080p Full HD video playback, 3G support, Wi-Fi, a mini HDMI port and a 3000 mAh battery.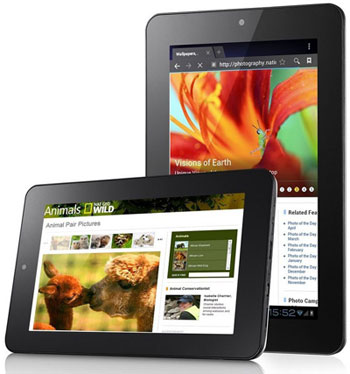 Now if you think this isn't good enough take a look at the price – the Onda V711 will sell for just 132 USD.
Source: Techfresh.net