First announced last month the Toshiba Excite 10 tablet can now be purchased at various retailers.
The new slate is the first in a trio of upcoming Toshiba tablets and the cheapest, coming with a 10.1-inch display.
The Excite 10 will really excite you with its hardware. The tablet comes with Android 4.0 ICS, a 10.1-inch IPS screen at 1280 x 800 pixel resolution, a 1.2 GHz quad-core NVIDIA Tegra 3 chip, 1 GB of RAM, 5 MP rear camera, 2 MP front camera, and a 10-hour life battery. Competing for the title of the thinnest and lightest Android tablet, the Toshiba Excite 10 comes in at only 8.9mm in thickness and 600 grams in weight.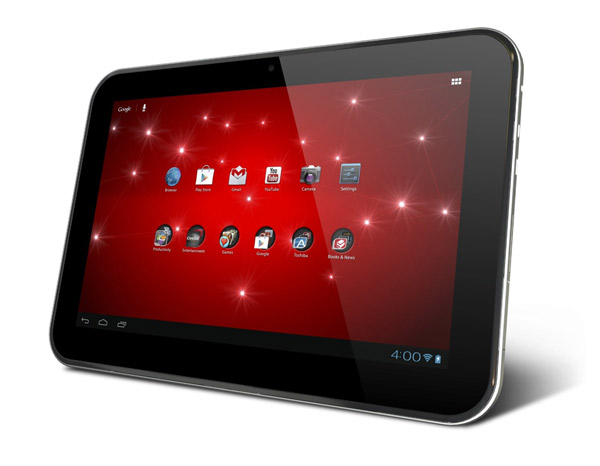 The 16 GB Excite 10 now sells for 449.99 USD, while the 32 GB and 64 GB versions retail for 529.99 USD and 649.99 USD respectively.
The other two Excite tablets – the Excite 7.7 and the Excite 13 are expected in June of this year. The Toshiba Excite 7.7 will ship with a gorgeous 7.7-inch Super AMOLED display and sell from 499.99 USD for the 16GB model, while the gargantuan Toshiba Excite 13 with its 13.3-inch IPS display and 1600 x 900 resolution will go for 649.99 USD.
Source: Androidauthority.com