XFX, following its recently announced collaboration with AMD, today introduced its first RadeonT HD-powered 4000 series cards, the XFX RadeonT HD 4870, 4850, 4830, 4650 and 4350.
Bad-Ass Performance Never Looked So Good

All five models feature exceptional memory bandwidth, board power and compute power as well as a number of industry-firsts. For example, the XFX Radeon™ HD 4870 is the first graphics card with GDDR5 memory.

To introduce the new GPU line, XFX selected these five models for their highly desirable gaming features, including superior scalability, state-of-the-art DirectX® 10.1 graphics capabilities, optimal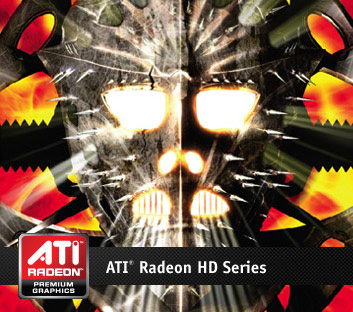 power performance and HDMI support. Designed for serious HD gaming, these graphics cards offer exceptional performance at a variety of price points.
Future collaborations will include over-clocked versions of these and other popular Radeon™ HD-powered cards. Thanks to XFX, these bad-ass cards have never looked so good.
To learn more about XFX or its new lineup of Radeon™ HD-powered 4000 Series graphics cards, please visit www.xfxforce.co.uk