Spotify and Shazam has announced a partership that will allow Shazamers to access Spotify directly through a new 'Play in Spotify' feature, which will take them directly to Spotify where they can immediately begin listening to the full track that they discovered within Shazam. This feature will be integrated across the full range of Shazam's free and premium Apps for iPhone, iPod touch and Android.
The new feature will allow you  if you hear a great new track to identify it and then listen to it instantly in its entirety and easily add it to your music collection. The service combines Shazam's database of more than 10 million tracks, with Spotify Premium's mobile App on the iPhone, iPod touch and Android-powered phones, which offers instant access to millions of tracks and playlists. For now,  to use the  Spotify Mobile app  you'll  need a premium account, and for Shazam free App linked functionality you'll have to wait, which is promised to be available  soon.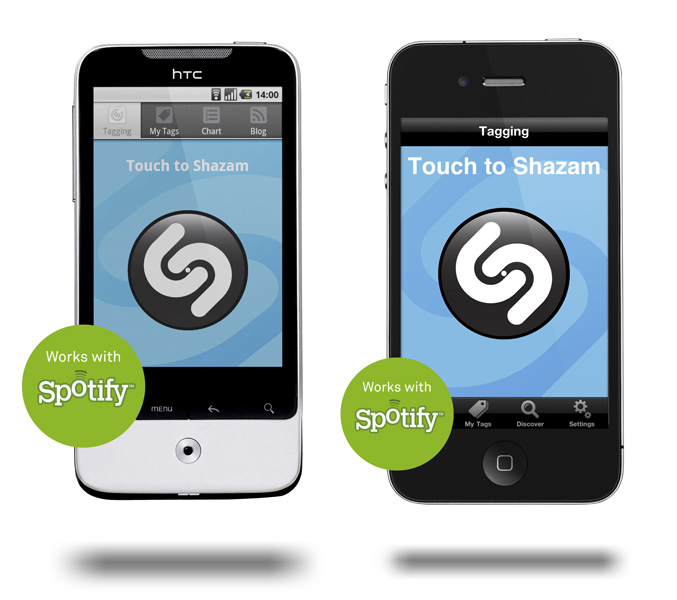 'Play in Spotify' is available now for the premium app on Android and iOS  in the UK, Sweden, Norway, Finland, France, Spain and the Netherlands.