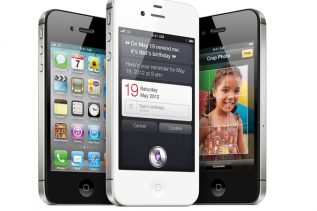 Ladies and Gentleman the Apple's new iPhone is official! The company today unveiled the much anticipated iPhone 4S, along with...
Nokia's first MeeGo smartphone is now official. It is equipped 3.9-inch (854 x 480) AMOLED display with scratch-resistant, curved Gorilla...
The next generation HDTV is here. Today Sharp, together with NHK have unveiled the world's first 85-inch Direct-View LCD display...
As promised, Samsung Electronics has unveiled this week its new additions to the Galaxy Tab family, the new 8.9-inch model...
The Marshall debuts in the headphones market with two models- the foldable over head cans called the Major and in-ear...
LG Electronics (LG), a global leader and technology innovator in mobile communications, officially revealed today the full image and key...